Are you in the search for the Best WooCommerce WordPress themes? You've landed in the right place. Since the Internet came into this world, the world has shifted completely online. Apart from chatting and messaging, the internet has become a place for shopping too in the form of an Online eCommerce store. 
However, any online eCommerce store needs to have a Woocommerce WordPress theme to make it look like a store. Because you can't just use any WordPress theme for it, you'll need something specially designed. 
Any basic theme won't support all the extensions and addons of an online store. Therefore, solving this problem for you, L Make certain that you go through this piece of writing completely so you don't miss anything.
Without talking more, let's flip over to the topic.
Best 10 WooCommerce WordPress Themes
The best WordPress WooCommerce themes are:
The WooCommerce WordPress themes that I'm going to cover in this article will provide you with the support, add-ons, and extensions for E-commerce functionality so that you can sell out your products. 
1. Flatsome Theme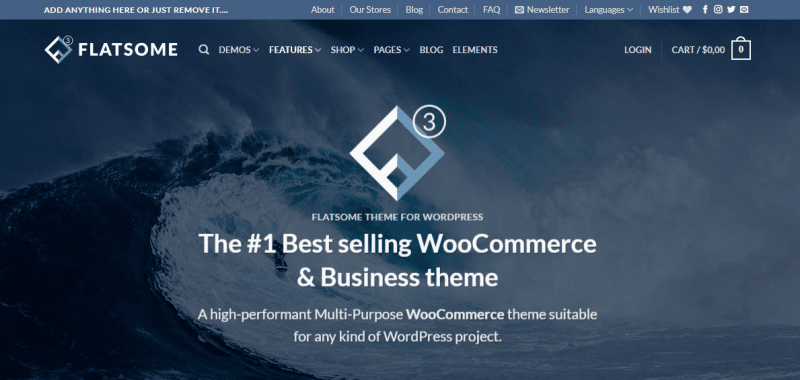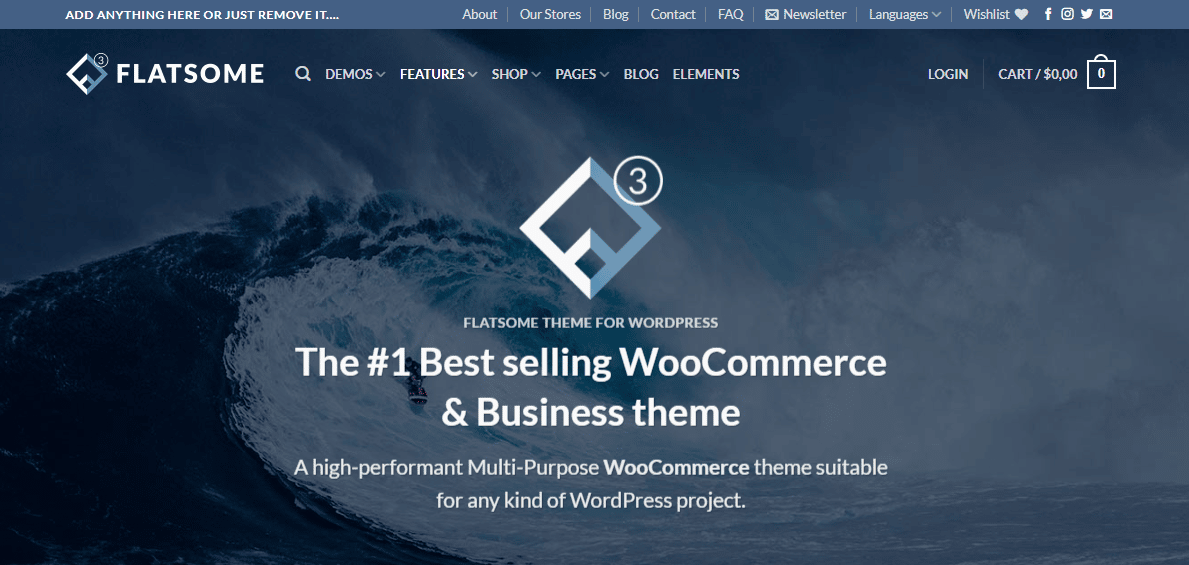 If you're looking for a multipurpose WordPress theme that not only helps you with your eCommerce site but also with other sites, then a Flatsome theme is here to help you out. 
The thing that makes it loved is its easy-to-use interface and unique design. The design is too simple and beautiful. Even a novice person can use it and set up it. 
Not only that, it's developed in such a way that users get a sense of quality in it. So, if you use this theme for your Woocommerce store, your customers won't be able to stop themselves from making a purchase from your shopping store.
2.
Botiga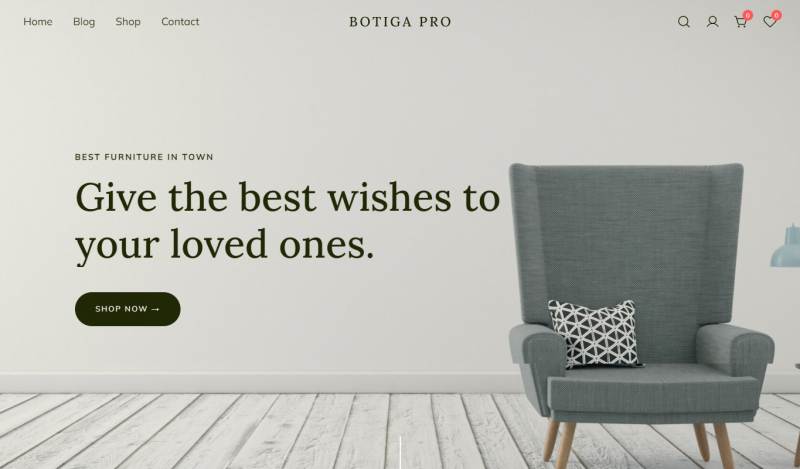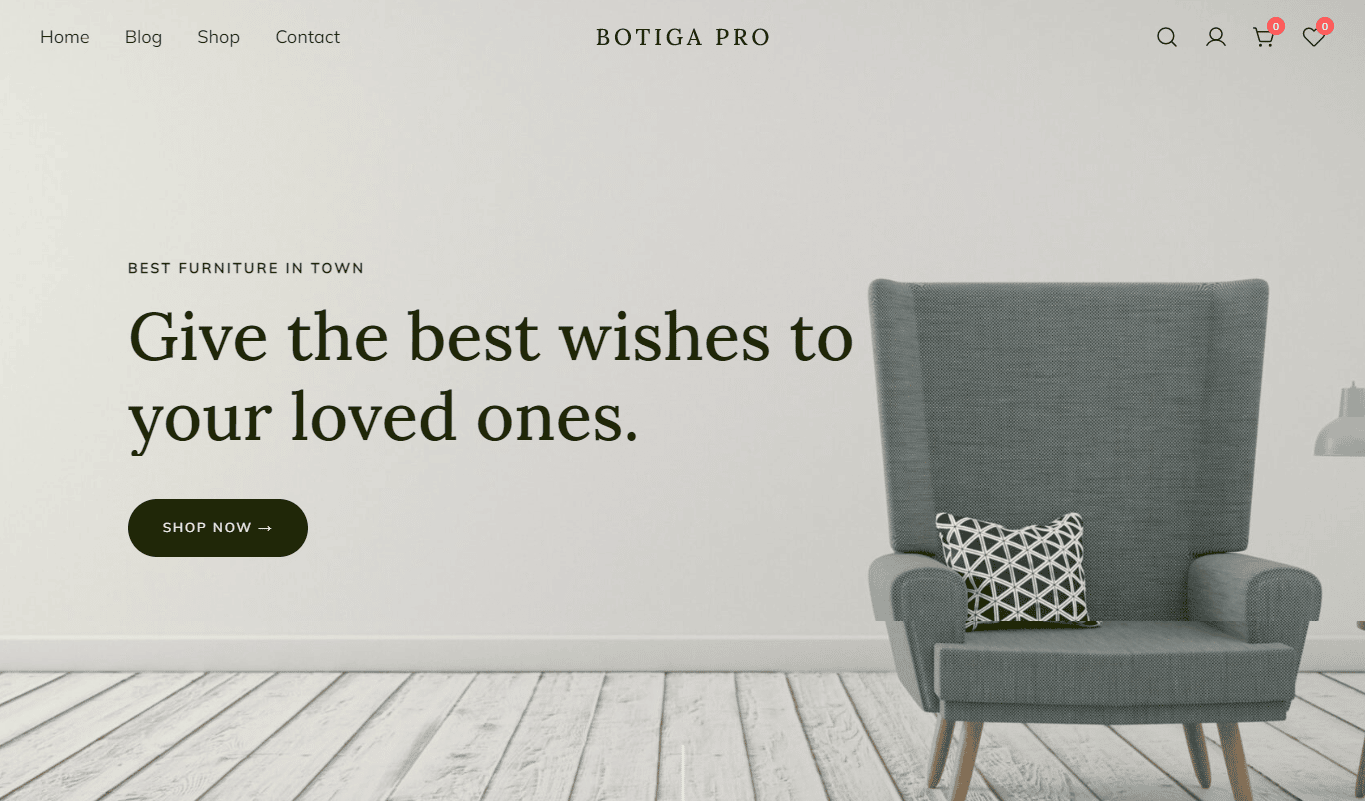 If you want to look at an eCommerce website that is appealing and attractive, the Botiga WordPress theme is your way to go. The Theme is designed in a way that its look grabs the attention of the customer onto the products and hence generates more sales. The theme is quite light, which means your shopping website will load faster.
The finest thing about this theme is that it's customizable. Yes, you can design it the way you want by the best features it provides you with. Like, you can change the style of the listing of your products, product galleries, and cart options. 
Also, there are other features that you can explore in the Botiga theme. Overall, the theme has everything to make your eCommerce store stand out among others.
3.
Rey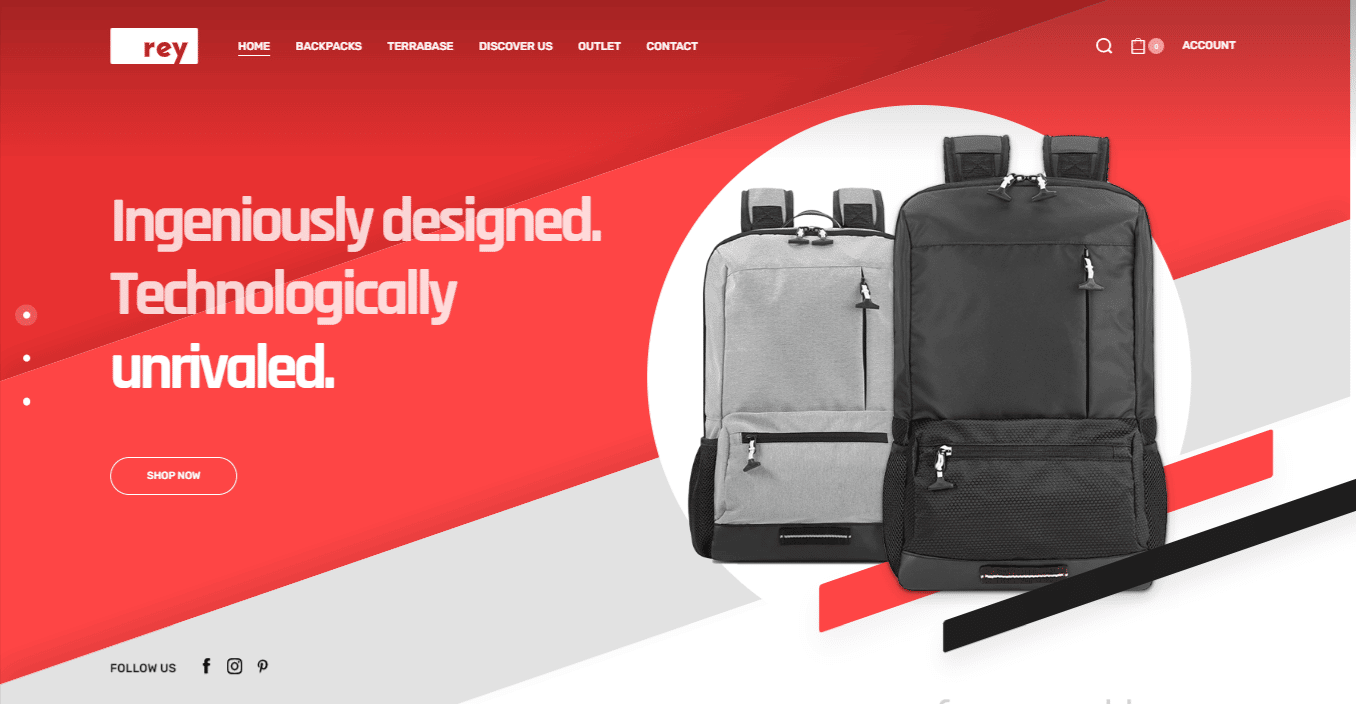 If you have a clothing eCommerce store that needs to be stylish, appealing, and attention-grabbing, then you can't miss the Rey Woocommerce WordPress theme. The theme has tons of different templates that you can use to build an Impactful online store. 
However, the Theme is specifically designed for the store of items of clothing and fashion. But still, there are demos that you can use for travel outfits, urban clothing, and sports apparel online eCommerce stores. 
Also, the theme can be used for a website that sells furniture or other household items. The Rey WordPress theme doesn't compromise a premium and stylish look that will hook your customers and eventually change them into buyers.
4.
OceanWP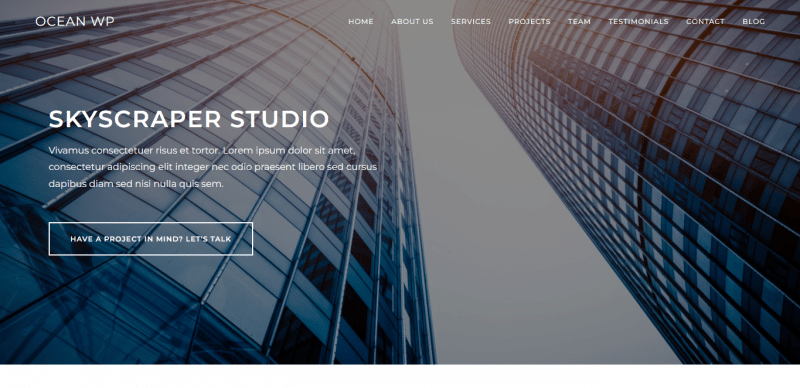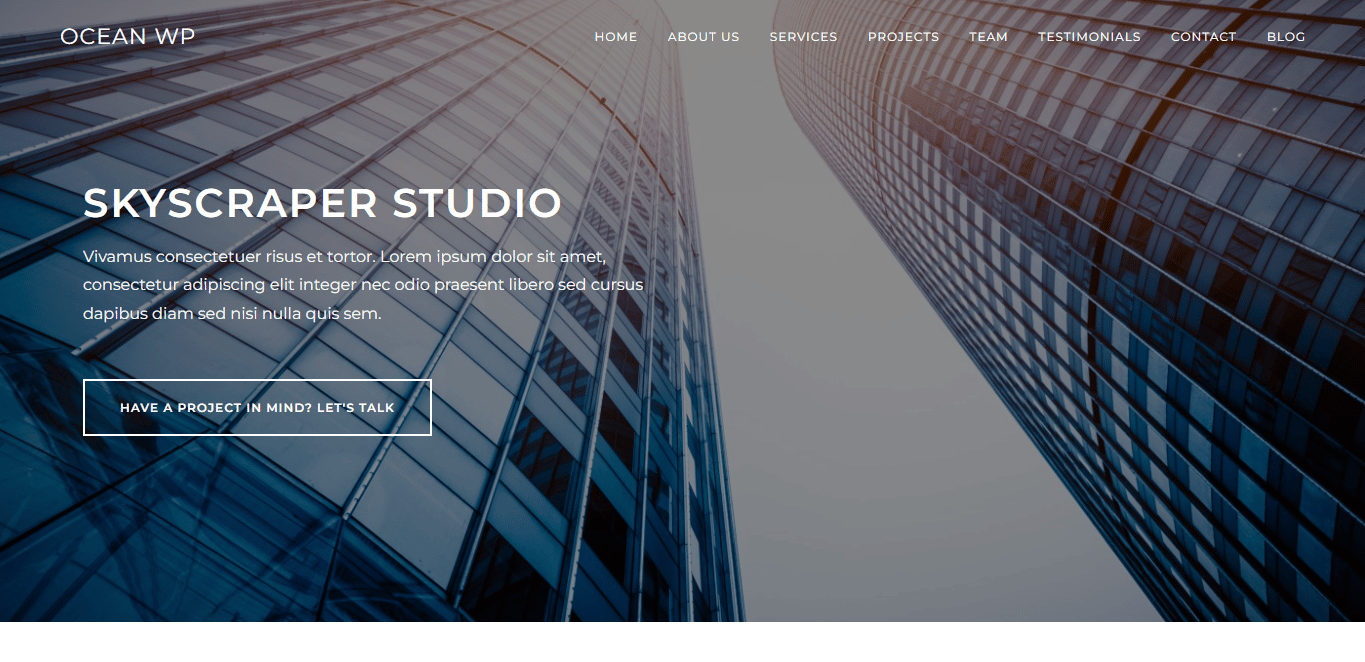 If you're on a low budget but want the best Woocommerce theme for your online store, the OceanWp is there for you. This is one of the best free Woocommerce themes that you can use to give your online store a premium look. 
The theme is highly Customizable. You can customise the headers, footers, background, colours, navigation menus, and other things according to your own choice. Not only that, the OceanWp theme has a built-in template that you can use to create custom landing pages.
What else can you get from WordPress eCommerce themes free of cost? If you're on a mini-budget and want to get the best eCommerce theme for a WordPress website, then OceanWp Is your way to go.
5.
Astra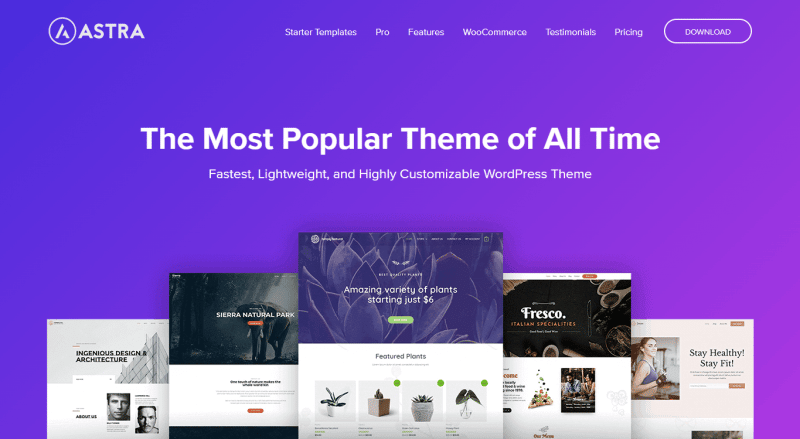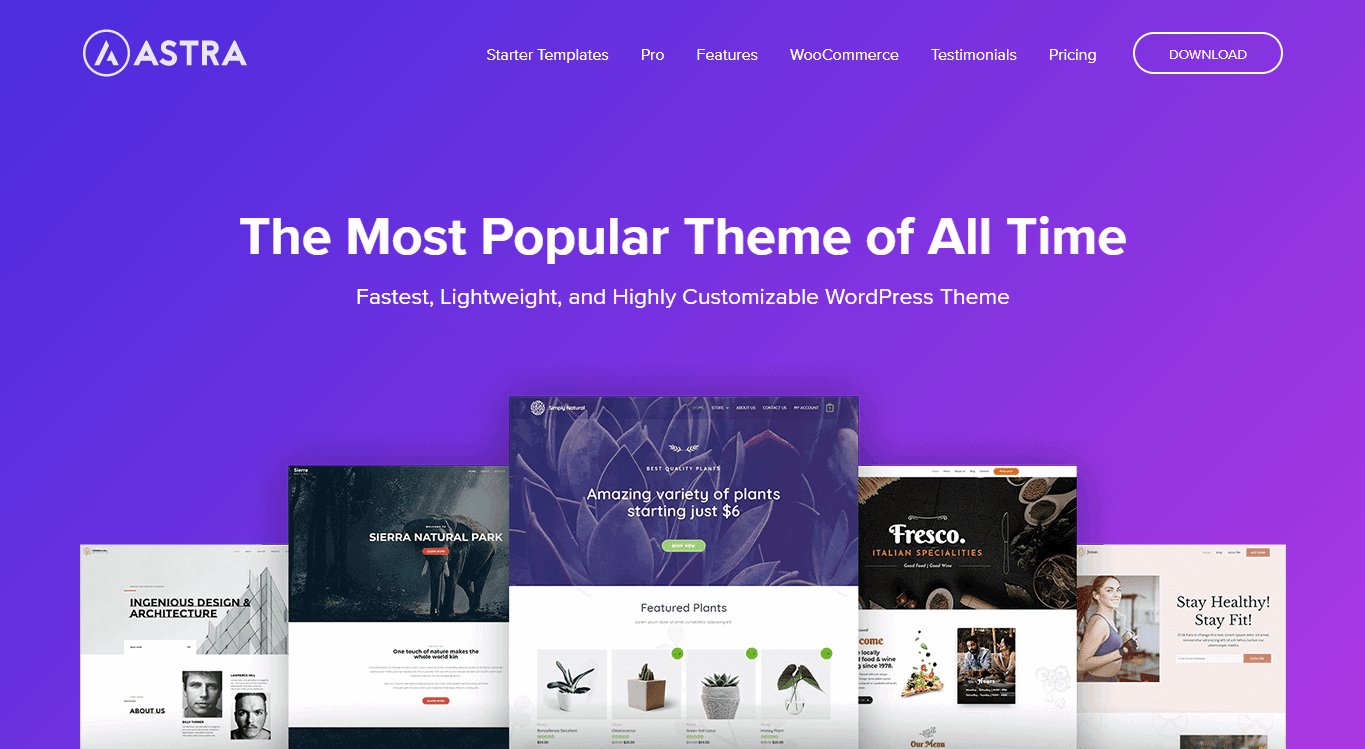 Astra is a famous theme in the world of WordPress. You might be aware of it too. The theme offers you complete Woocommerce support and a great customization option. It also supports the Elementor website builder. It's equipped with a modern home page layout with a lot of widgets that you can set by using the drag and drop option. Its pro version includes the Starter templates which you can install on your website with just a single click.
Moreover, the Astra theme is compatible with any WordPress page builder you can think of that you want to use to design your theme. The theme is SEO-friendly and loads way faster than other themes out there. 
Not just that, if you're a beginner, even then, you can customize it and install it on your site because it has a very easy-to-use interface.
6.
Shella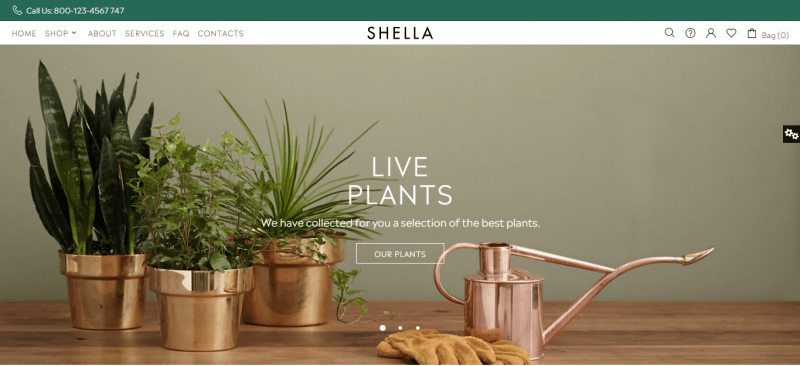 Shella is one of the excellent WordPress themes that focus on the fashion industry. This WooCommerce theme has 15 different layouts of the homepage that you can put on your site. The theme is stylish and grabs the attention of the customer to the products. 
Among tons of great options, the Shella includes the best feature of making the presentation of your products better. Also, if you want to show your blogs along with your online store, then Shella has that option too. The drag and drop feature is all set for your help. 
So, whenever you need to change something, you can easily do it using the drag and drop option. The best feature it has is called a product filter, which your customers will use to search the different products. This is a crucial feature to have for any online store.
Also, If you want to put a quick view of the product, you can do that too. You can find more amazing options by exploring the Shella theme.
7)
Essence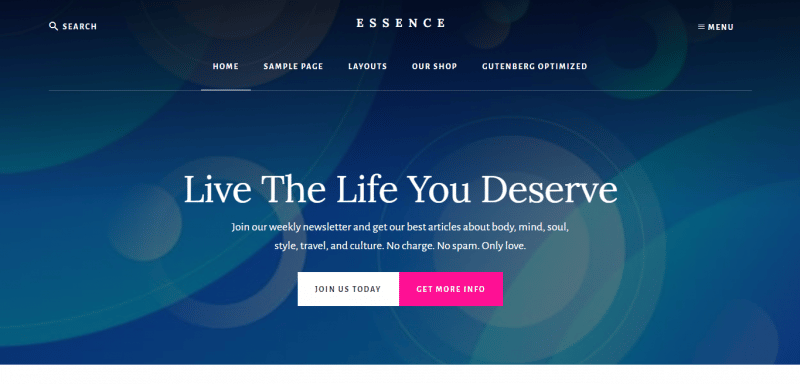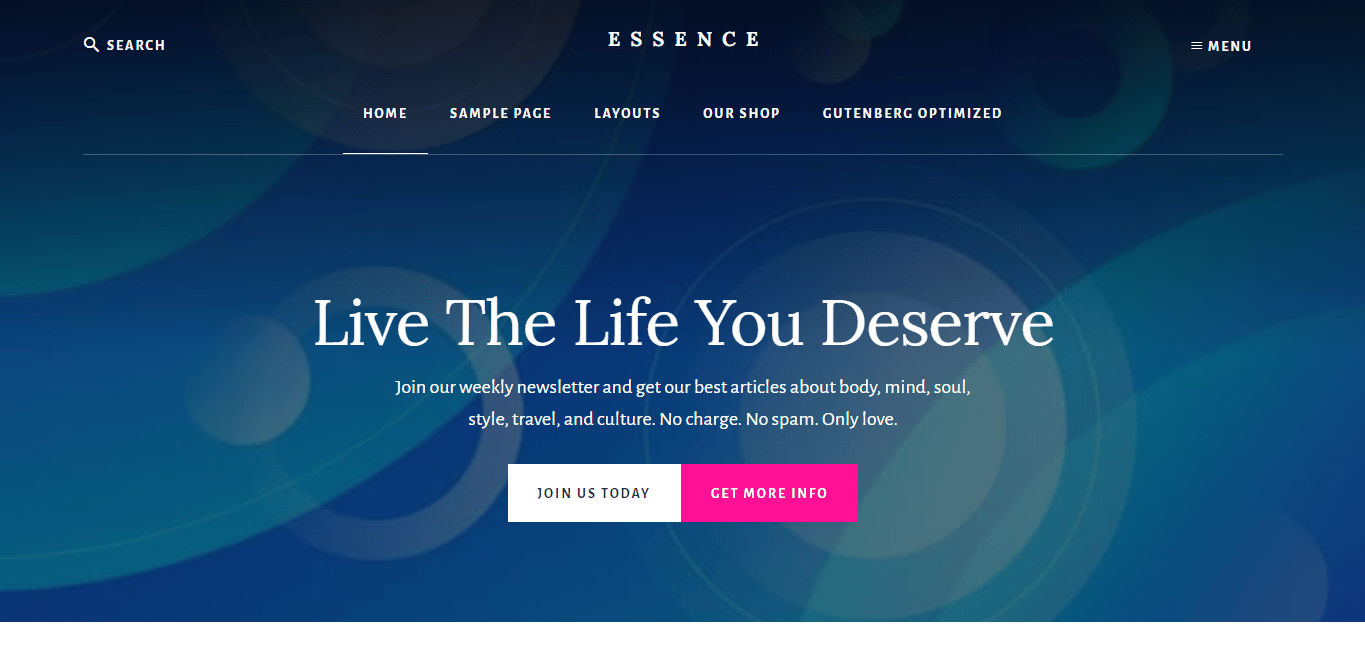 Essence is another Woocommerce theme that loads faster and has a premium look. The theme is user-friendly, and even novices can use it with ease. The theme has pre-styled templates for your online stores. Also, the theme is customizable; you can customise it however you want.
Not just that, you get full customer support from WordPress, which you can use whenever you get stuck while setting up a theme or anything else. This theme has everything to take your online store to the next level.
8.
Martfury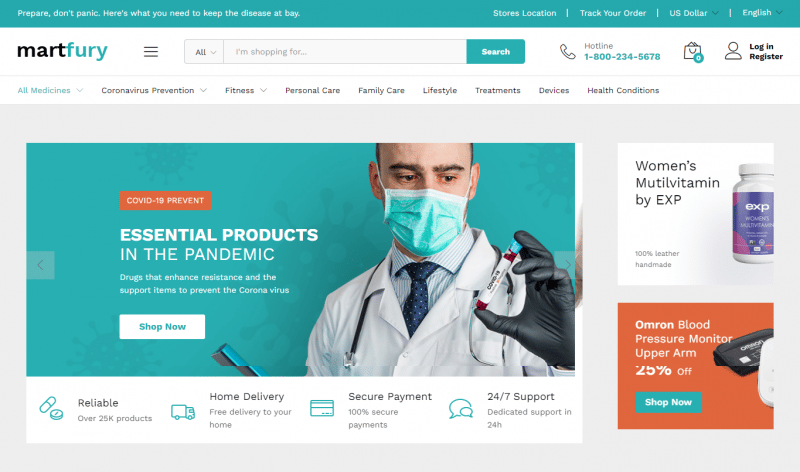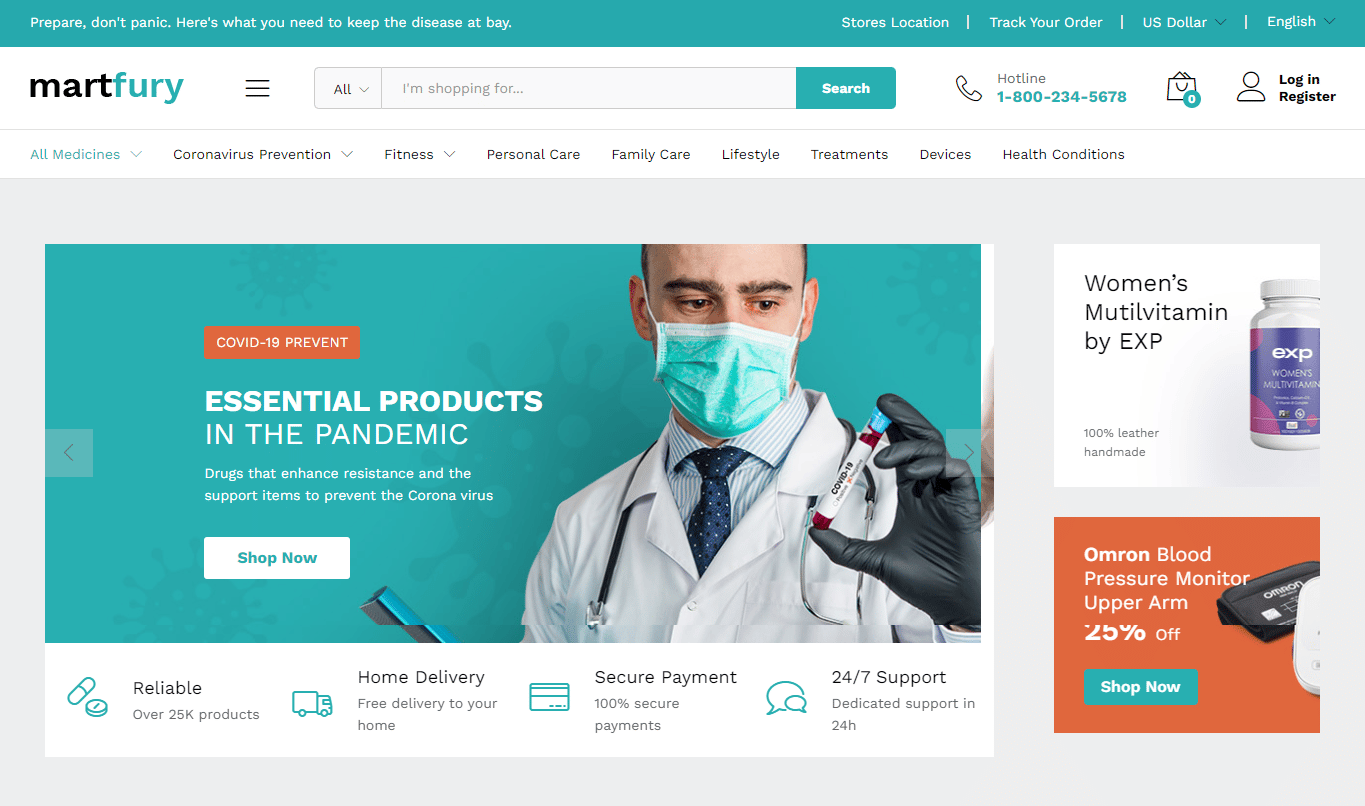 Talking about the best Woocommerce themes and not including the Martufry Woocommere theme, it's not fair. 
Martfury is one of the most valued and used Woocommerce themes of the world. It's a WooCommerce Marketplace WordPress theme that's both sleek and flexible. 
This theme is appropriate for a multi-vendor marketplace, an electronics store, a furniture store, a clothing store, a Hitech store, and an accessories store, among other things. 
You can use the theme to establish your own marketplace and allow merchants to sell in the same way as Amazon, Envato, and eBay do. You can go for this one as well if you want to.
9. Divi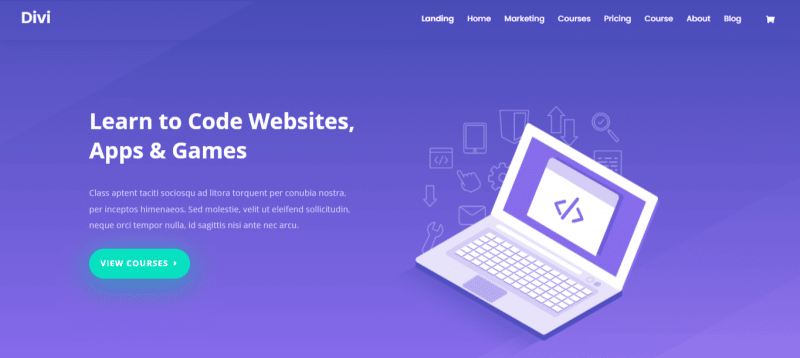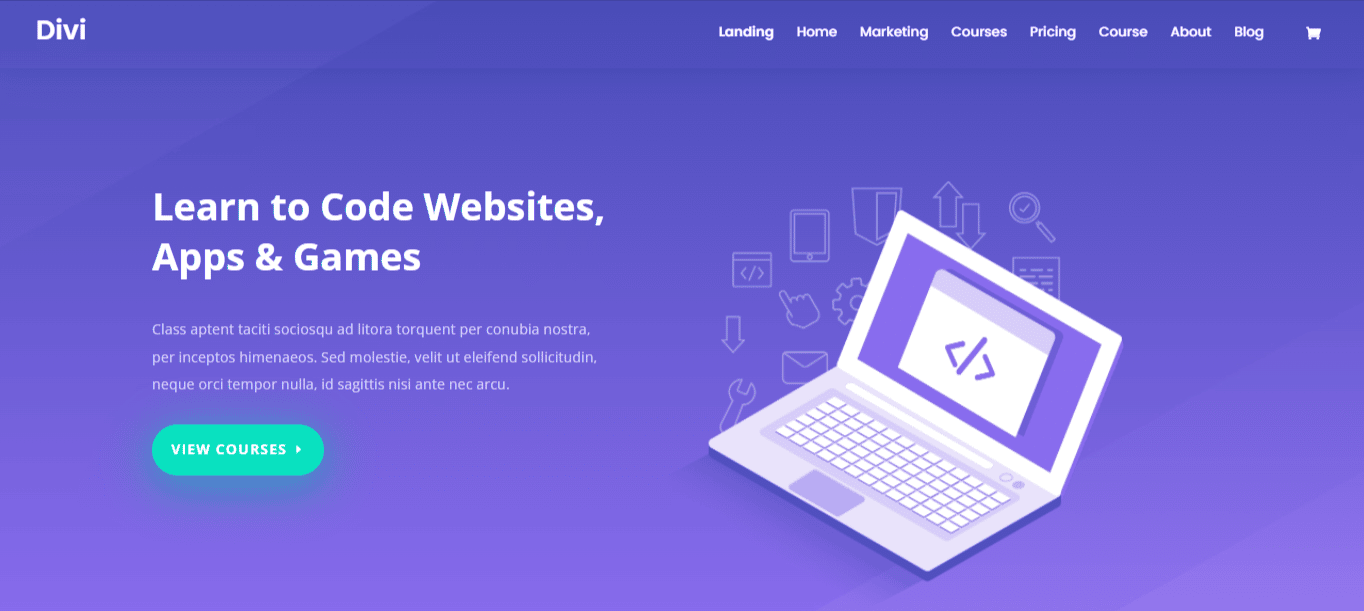 Another WordPress eCommerce theme we have is the Divi which comes with an adorable design that attracts users towards it. 
Not only that, This will enable you to use Divi's power to add, remove, and modify the WooCommerce elements that make up a product page layout, Divi WooCommerce templates also allow you to design totally bespoke product pages from scratch. 
There's no need to use external CSS or write custom code to customize woo-commerce page templates. 
If you want your online store to have an elegant look that makes the users fall in love with it, then the Divi theme is your way to go.
10.
WoodMart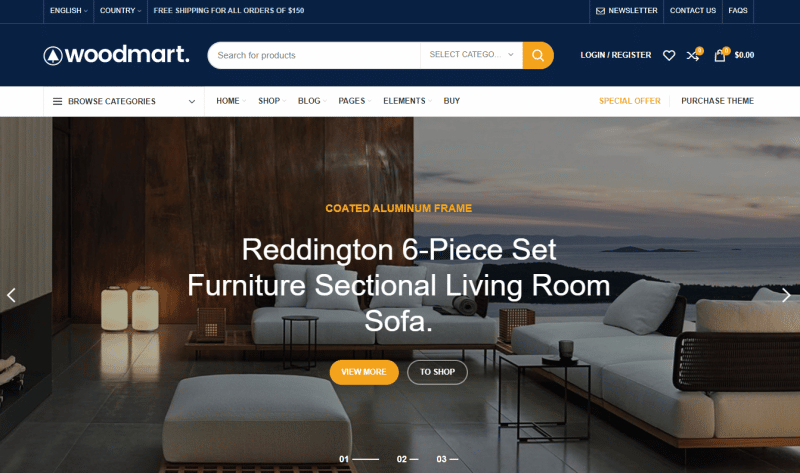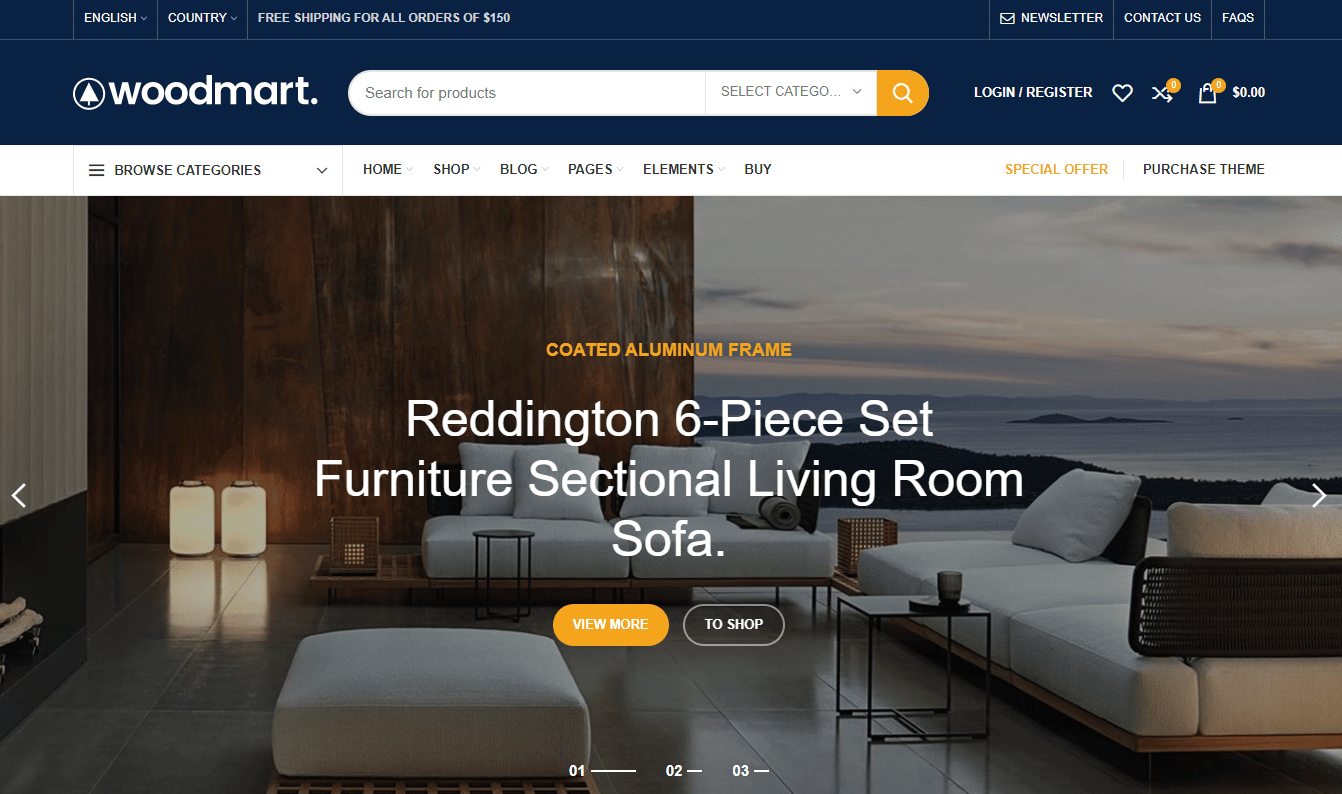 WoodMart theme is a professional WooCommerce theme with a lightning-quick UI for the best possible user experience.
WordPress 5.9+ and WooCommerce 6.4+ are both supported. It's fully mobile optimized and has an elegant look as well. 
The theme is easy to set up and install. Anyone can use its features and customize them however they want because the theme is completely customizable. 
So, if you have an investment and you can afford to get Woodmart WordPress woo-commerce theme, then it's recommended.
Point To Note
Hey WordPress users, I hope now you know about some of the best WooCommerce WordPress themes that you can use for your online business. There are other themes too, but the ones that I told you about are the best and easy to set up. You can quickly install a theme in WordPress from the "Themes" Directory of the WordPress dashboard.
Also, these themes would be easy for any beginner to set up. Make sure you read all the details of the themes and choose according to your Business. Although, most of the above-mentioned themes can be used for any business as they're customizable. 
However, it is still better to choose the one that suits your business. Remember, all of the WooCommerce WordPress themes you read about are the ones that we have selected after deep research. So, don't worry about their quality. But, if you have any questions or need any help, just comment and we'll be there to help you out.
Don't miss to check out some useful and recommended WordPress live chat plugins for your E-Commerce website.
You can rank your E-Commerce store higher on the Google search engine with the help of SEO. Here is the list of the best 10 WordPress SEO plugins that can boost your site ranking.