Live chat helps you to connect with your customers and answer questions without making them wait for a long time. We've compiled a list of WordPress Live Chat Plugins. You can use it to uplevel your customer experience. When selecting your live chat plugin, you may want to consider extra features such as VoIP calling, screen sharing, and collaboration tools.
Why Add Live Chat Support to Your WordPress Website?
Live chat is a digital service that allows brands to deeply connect with their customers—in other words, Connecting brands and consumers instantly online. It helps you to communicate online with your visitors & potential customers. It also helps you to answer their questions without making them wait for long periods. On top of that, a live chat plugin can also serve as an additional business tool because it will allow you to manage your conversations & customers directly on your website.
Before we dive into specific live chat plugins and how they integrate with different web platforms, let's discuss whether or not you should add Live Chat to your site. ​There are three reasons why live chat could be beneficial to your business:
It improves conversion rates by helping users what they want to know.

As a result of its real-time messaging capabilities, the Live chat feature allows companies to provide excellent customer service and reduce complaints. When a customer has any issues, you can immediately solve their problems.

It will enable more targeted marketing campaigns by giving relevant information during live chats. As a result, adding live chat provides more opportunities to businesses to improve their customer's satisfaction and loyalty – which leads to increased profits.
Best Live Chat Plugins of WordPress
You can easily install any of these plugins in your WordPress website. Let's begin to know each plugin more specifically.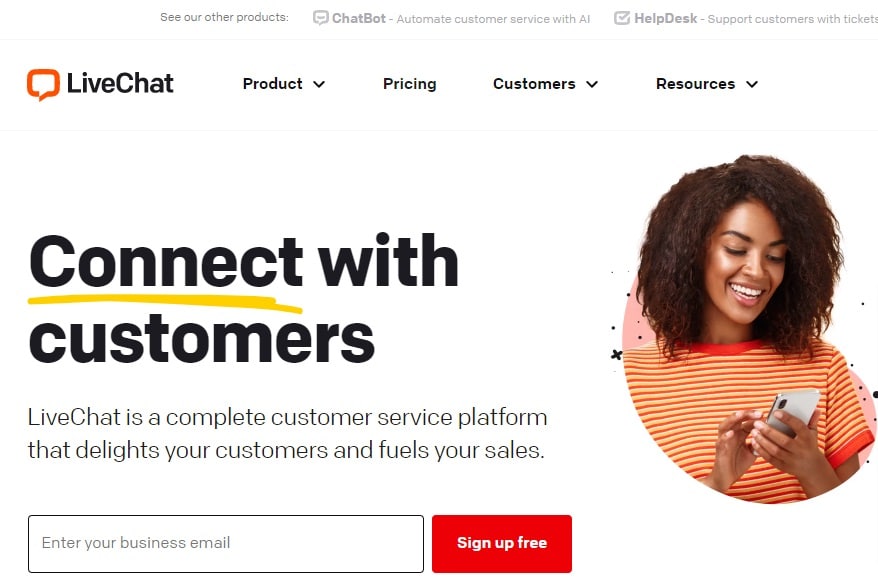 LiveChat is one of the best plugins, mainly because it's easy to set up and use. It offers excellent customer service functionality and some solid reporting aids like fast responses, and tracking of user's activities.
Whether you run a small or large business, LiveChat will help you provide a good customer experience. This intuitive software lets you chat with more than one customer at a time, quickly answering questions and clearing up any confusion. They also offer chat tags, automated responses, and bots, so your agents can work on the most time-sensitive matters and use leads that need. You don't lose any personalization when you use LiveChat's bots. It can track individual customers on your site so that bots can have tailored welcome messages and responses.
The instant messaging platform helps customers in every way possible. If your customer has a problem that requires more than one conversation to resolve, you can create a ticket to come back later to check the progress.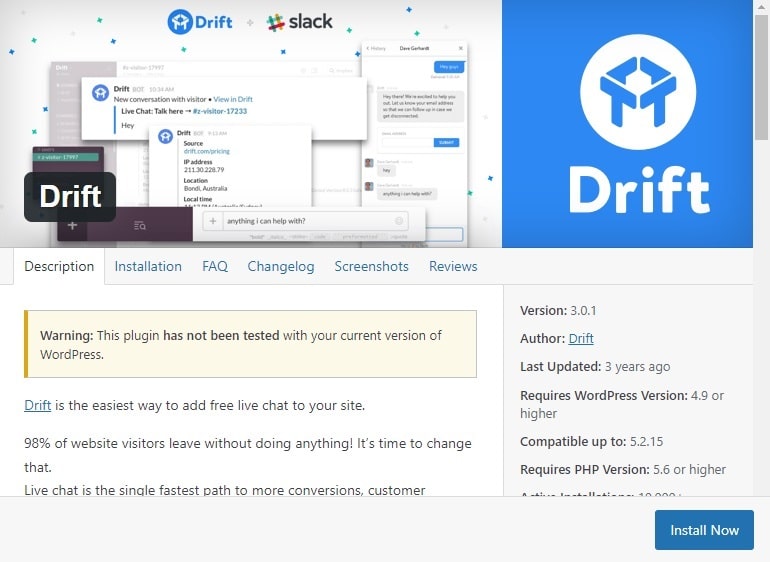 Drift is another live chat plugin of WordPress. It's simple to set up and offers a variety of features that you won't find in other apps. It has a Live Stream, which facilitates customers to communicate with each other while they wait for your help.
You may also use conversation tags to qualify leads directly from the chatbox. Drift's bots can send them quickly to your sales staff, ensuring that they don't fail. If you go offline, your customers can interact with your bots. They can also send you an email directly through the chat widget.
When your team member calls a lead, the lead's information is automatically saved in the database. That way, you'll get a notification if they return to your site for additional information or to make a purchase, and you can start conversing with them right away.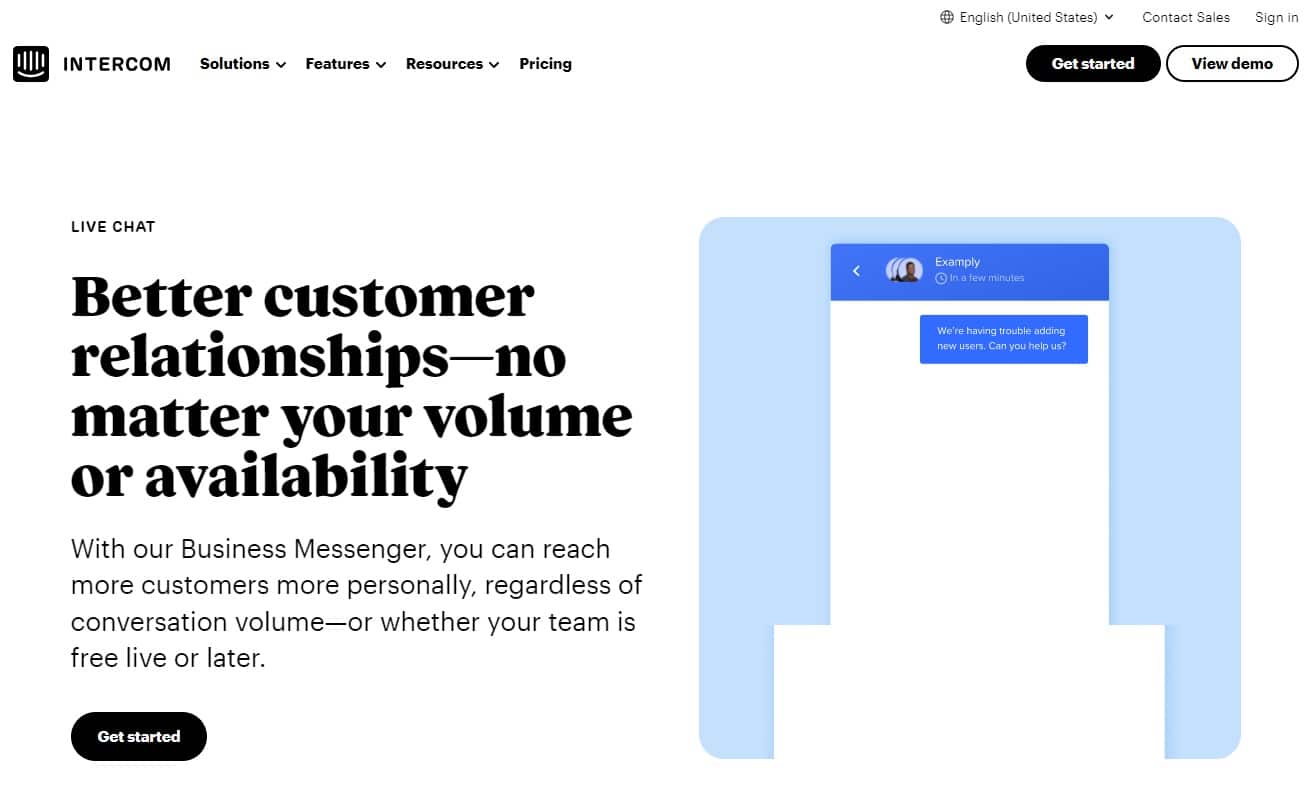 Intercom is one of the tools for customer communication because it provides an all-in-one solution that combines a live chat window with a knowledge base, support ticketing system, and email marketing. The platform integrates easily with the most popular eCommerce and CRM software.
You can monitor your team's performance with a separate statistics page. There, you'll see traffic, revenue, and other valuable data.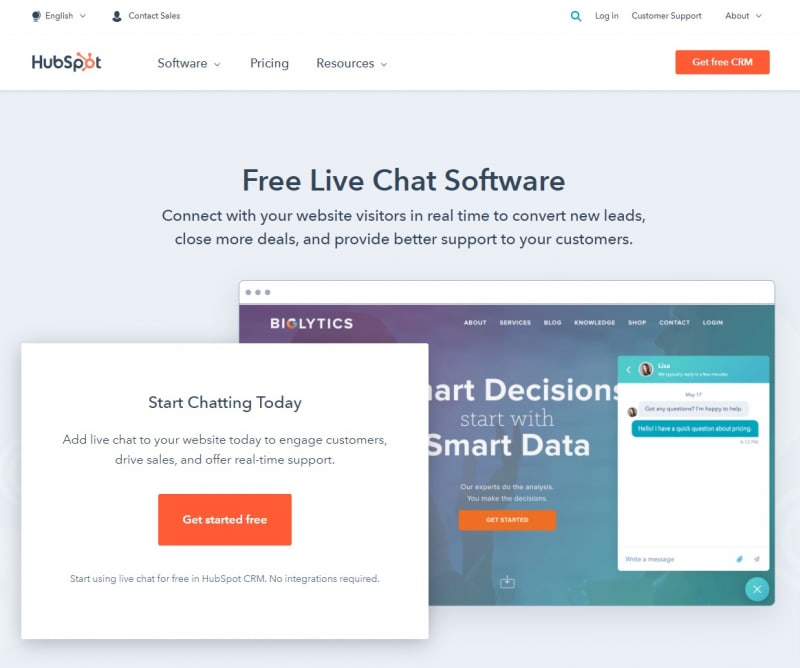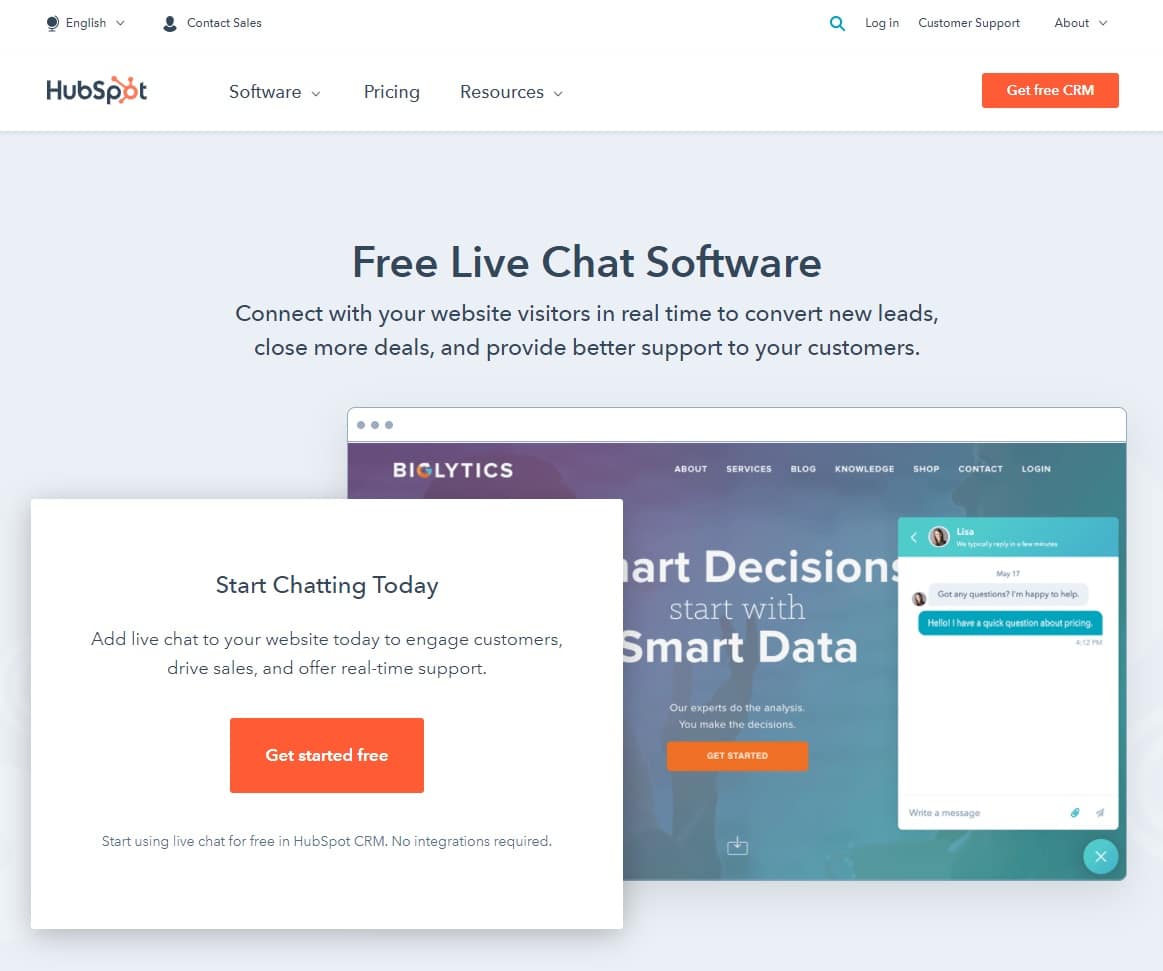 Hubspot is convenient because it syncs with all other Hubspot features so you can monitor and keep track of everything under one umbrella. Plus, it comes with social media integrations, so you can also monitor your customers on Twitter and Facebook—an excellent way to offer help when they need it.
One awesome benefit of Hubspot's live chat plugin is its automated triggers. They help you keep track of your customer actions. For example, when a customer is chatting with your bot, they accidentally lose the connection. Hubspot can detect this disconnection and send an email to that customer. It will ask if the bot can help solve the issue or provide more information about what just happened. You'll also get data insights that show how often customers use live chat. Those insights should improve over time as your business expands. The only drawback to Hubspot's free option is it only gives you one agent at a time.
HubSpot's chatbots are entirely configurable and designed to blend in with your brand identity. You can change your chatbot's colour and style choices to fit your brand. You can also build customized messages for each page of your site and audience category.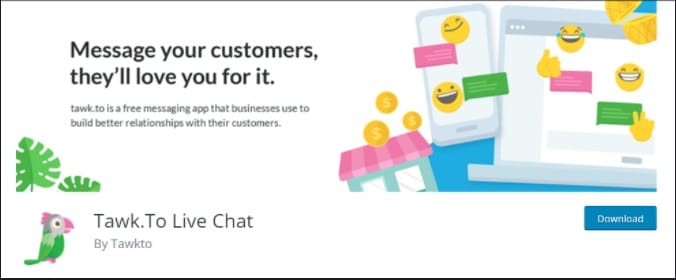 Tawk.To is a fully customizable live chat plugin for WordPress users and companies of all scales. But just because it's free doesn't mean it's any less valuable. Tawk.To, in reality, includes many of the same capabilities as premium platforms, such as support tickets, file uploads, and automated solutions to commonly asked queries.
Tawk.To Live Chat plugin also has web-based and smartphone apps, so you can keep in touch with your customers regardless of which platform you're on. While Tawk.To does not support complete automation, you may engage their agents to answer queries for you if you get overburdened.
Which WordPress Live Chat Plugin Is Best for Your Business?
You should select a live chat plugin depending on your company's demands (and budget) so that you can deliver a fantastic experience to your visitors. Moreover, we've compiled a list of the most popular WordPress live chat plugins and explained how they differ from each other so you can decide which one will work best for your business needs.
You may also want to learn How to add an SSL certificate to your website?