Do you want to know about some of the best free cloud servers available on the internet? Then you've landed on a relevant result for your query. When it comes to free cloud servers, a lot of people have bad speculations about them.
People think that free cloud servers are not so trustworthy and effective. However, there is nothing like that. The cloud servers that we're going to mention in this post are not only secure but provide you with great performance.
They're fast and as effective as the pricey cloud servers. To learn more about this topic, make sure to go through this piece of writing till the end so you can learn everything in a good way.
Without talking more, let's make our way to the topic.
Best Free Cloud Servers
1.

Dropbox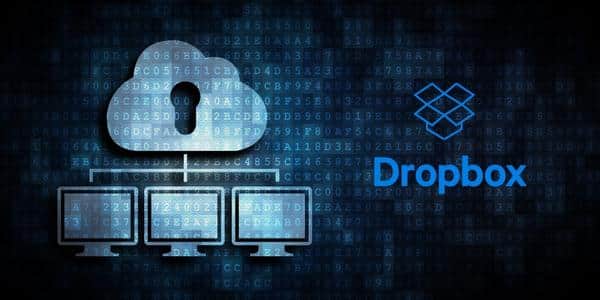 Long ago, Dropbox was considered one of the best free cloud servers in the world. When it was developed in 2007, not many people believed in the concept of this cloud server.  But, it proved everyone wrong and ranked as the most used free cloud server of that time.
However, at present, there are many different cloud servers that are far better than this. But, since you're looking for a free cloud server, no server can be better for you than this one.
This cloud server's service is too quick and user-friendly. But, every free cloud server comes with some limitations, as does Dropbox.
If you want to use it for free, you'll only get 2 GB of storage for your website. We know that's too little, but it's better than nothing.
Also, if you refer it to anyone else from your friends or family, then you'll get an extra 16GB of storage, which is more than enough. So, what you can do is, if you need more storage, you can simply refer this cloud server to your friends and enjoy the reward.
Its free plan comes with basic features that are enough to host a basic website. But the thing that we like the most about this Dropbox cloud server is that it enables you to share all of its files with whoever you want (publically). That's amazing, isn't it?
Dropbox is ideal for those people who either have to practice their web development skills by implementing things. Also, it's good for people who just have to create a website to save some of their files.
But, if you're a blogger who wants to play a big game, this free cloud server isn't for you. You should go for the premium one.
Features For The Free Plan
It Supports 1 user.

2 GB storage.

Supports up to three devices.

Automatically takes backup of files saved in your computer.

Manages your login data with Dropbox Passwords.
2.

Amazon Cloud Server Free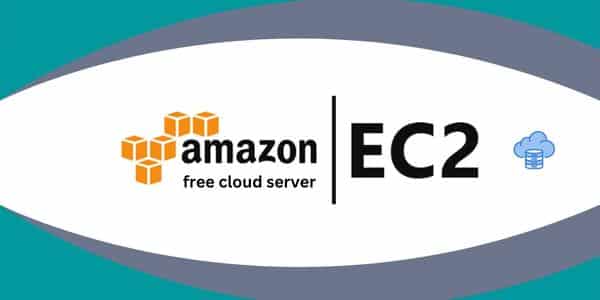 Yes, you heard just right. Amazon has a free cloud server called EC2(Elastic compute cloud).
The EC2 cloud server is made up of two Amazon products: Elastic Beanstalk and Lightsail.
However, this cloud server isn't completely free. If you want to use it for free then you'll have to take its free trial. This free trial gives you access to some of the limited cloud services that you can use for free.
The EC2 free trial provides you with 12 months of access and 750 computing hours per month. Isn't that too impressive? You can also get some more features from this cloud server as noted down below.
Features
It's secure and trusted.

It's fast.

It's free according to the plan you get.
3.

AWS Free Server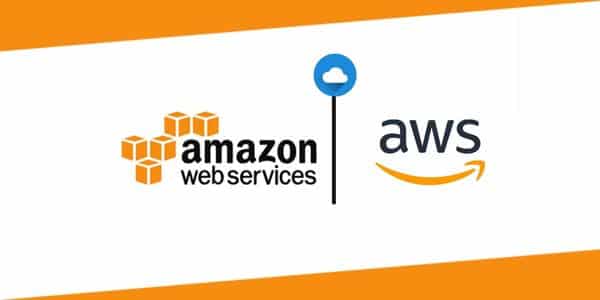 The third free cloud server that we have is called the AWS(Amazon Web Services) free cloud server, which is all set to host your site. The server is fast and secure.  Just like EC2, AWS is a product of Amazon as well.
It's equipped with a lot of different free plans that you can choose from. But, obviously, the premium one would have more advantages than the free one. But, for a basic site, a free plan should be enough.
The Aws free VPS has basically two free plans that you can consider. The first one gives you a 12-month free trial, while the second one is always free. The 12-month plan is limited but will contain more features.
On the other hand, the all-time free plan will always be free for you to use, but it contains only basic features.
You can head over to the official website of the AWS server and read the guidelines about the different plans. Then, you can choose the one that you think is best for you.
Features
It's secure and trustworthy.

It's chock-full of a lot of paid and free plans.

500MB storage for each month, which is good for a too-basic site.

Classic load balancers can process up to 15 GB of data.
4.

Google Cloud VPS free (Server)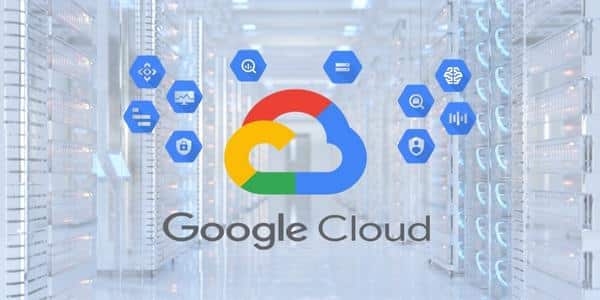 Here comes the leading cloud server on our list, which is called Google VPS Free. It's unlikely that you don't know about Google.
Who doesn't know about it? But, the thing that most of you may not know is that Google has a free cloud server for you.
It's not completely free, but you get a 90-day free trial which could be useful for you. In the trial period, Google provides you with $300 in free Cloud Billing credits to explore and evaluate Google Cloud and Google Maps Platform goods and services.
However, not everyone will be able to use these credits as the free trial is not available to everyone. If you've ever paid for any Google services like Google maps or Google cloud, then you're not eligible to get the free trial of this cloud server.
But, if neither you've paid for services like Google Cloud or Google Maps, nor you have previously signed up for the free trial then you're qualified for a free 90-day trial of Google's cloud server.
So, what are you waiting for? Just go and get your 90-day free trial of the Google Cloud VPS server.
Features
It's trustworthy, obviously.

Free for 90 days.

Includes amazing features even in the free trial.
5.

Digital Ocean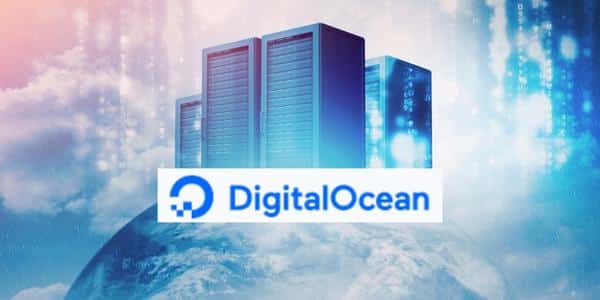 It offers free cloud computing services to the users as it aligns with a robust infrastructure. It is popular among innovators seeking agility in growth and development.
The Digital Ocean is reliable enough to choose from;
LaaS

Fully managed PaaS

Databases

Contain-based Kubernetes Services
All the services result from the power of simplicity in terms of their performance and operation. In addition, the customer support services are also very admirable. These convenient services help the developer community to spend less time understanding the platform's interface. So they can effectively spend most of their time designing innovative applications for the growth and productivity of their business.
The platform works along with the VPS – Virtual Private Servers. It enables the users to manage all its application designing and interfaces through any web-based UI. If not, CLI – Command Line Interface is also very worthy of functional performance.
It is a very popular option to choose by early developers, who can not spend too much on application management for the growth of their business. Those who use the digital ocean enjoy various advantages.
Digital Ocean is known for its extremely low data transfer cost.

It offers 99.9% uptime guarantees for all storage and virtual machines.

Most importantly, it is very convenient to use and operate.

It is totally up to the developer-centric, that promotes the activity through the Deploy button, APIs, and all other tools.
These plus points are not the only limit for DigitalOcean. You might seek information from the official Digital Ocean community for thorough objectives.
Keeping all the needs and requirements for computing power and storage, the Digital Ocean is fulfilling the needs of the developers. For the most superficial understanding, we try to present a comprehensive guide to you. Hope the general facts elaborated above might prove helpful for your interest!
Free Cloud Server without Credit Card
If you don't have access to a credit card and want to use a free cloud VPS, In that case, you can use one of the cloud servers listed below. They won't require you to have a credit card.
1.

Cloudways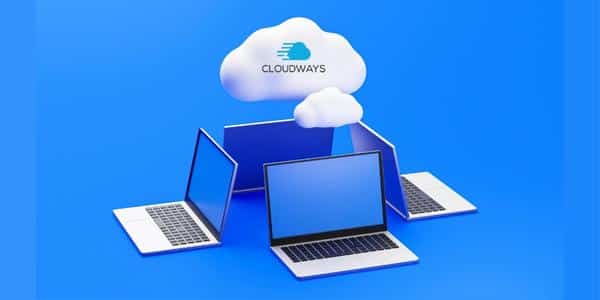 Cloudways is a highly scalable platform that allows digital agencies, developers, and E-commerce business holders to host their online applications on Cloudways. This platform offers 24-hour support for users.
Moreover, this cloud server ensures that its users get an incredible experience while using the platform. Plus, the platform is secure and protects your personal data.
With a free trial, Cloudways is recognized as the top cloud hosting service. If you don't have a credit card, you can opt for Cloudway's free cloud server.
Features
It's free and secure.

User-friendly Interface.

Support almost all types of business.

No credit card is required.
2.

Accuweb Hosting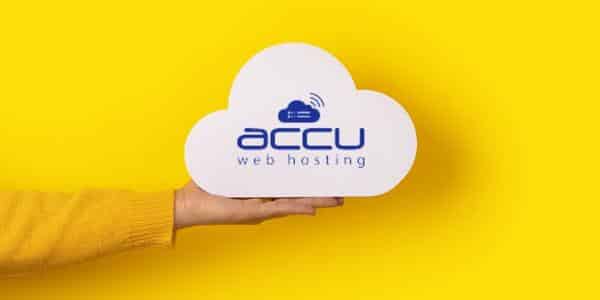 Accuweb Hosting is a virtual private server (VPS) hosting company based in New Jersey, USA. They give a $300 free credit for their VPS cloud hosting service after a 60-day trial period to advertise it.
There are no charges if you upload your driving license or a copy of your passport before using the service. The best part is that you won't need a credit card to start using it.
So, if you don't have a credit card, then this free cloud server is the best option for you.
Features
Free to use.

No credit card is required.
Conclusion
If you're willing to start a basic website, then free cloud servers may help you do that. Furthermore, if you want to practice your web development skills by hosting your sites on free cloud servers, then the above-mentioned free cloud servers are your way to go.
However, if you want to play a long-term game, then you should always go for the paid servers as they have enough features for you.
If you have any queries, you can put them below in the comment section and we'll be there to help you out.
Have a look at our other article: What is a website domain name and how to get a free domain name with hosting?
Also, don't forget to explore the top 11 WordPress backup plugins to save your WordPress website data.