WordPress users who are using the contact form 7 plugin for creating contact forms on their websites may have observed the configuration error in the "Additional Headers" field of Contact Form 7 version 5.5.6.1 and above.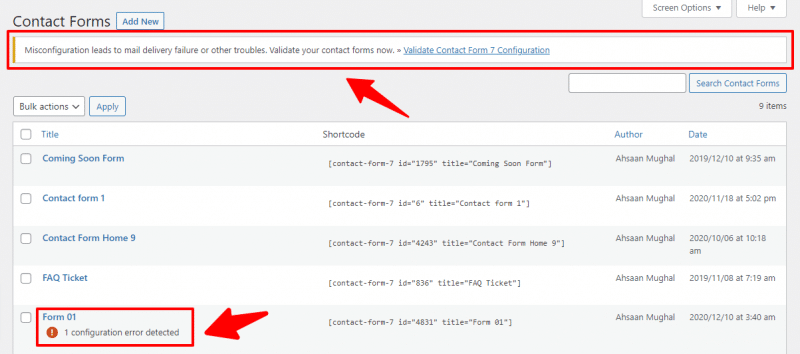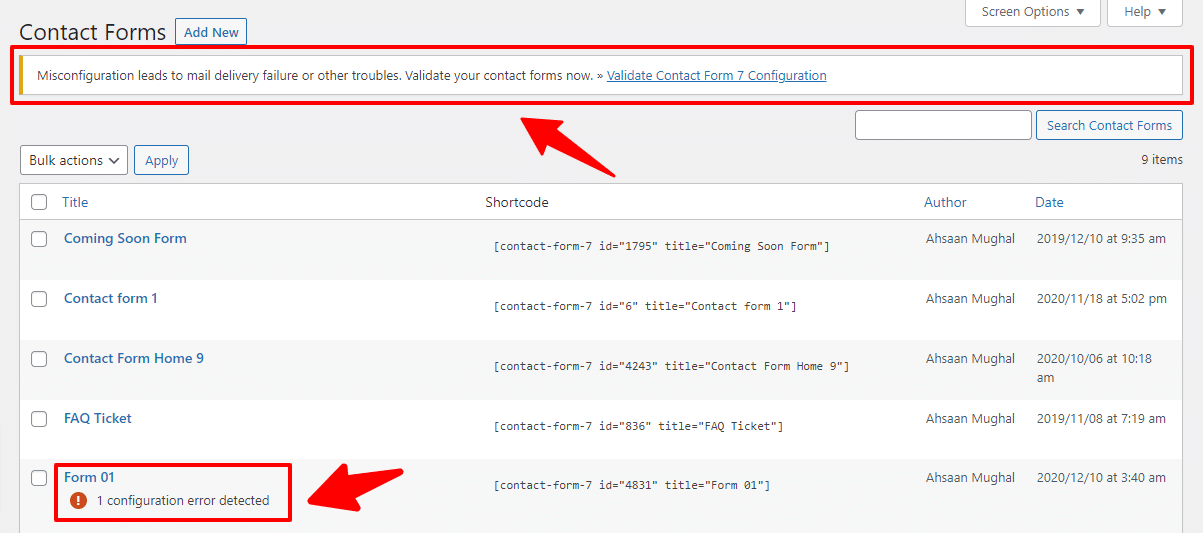 You may be wondering why this error showed up suddenly as it was not there before. Don't worry, we will let you know how to quickly fix the misconfiguration error in the Additional headers of the "Contact Form 7" WordPress plugin.
Step-by-Step Guide to Resolve Additional Headers Error
Step 1: 
Go to the WordPress dashboard. Firstly, navigate to the Contact tab from the left sidebar of the dashboard. Secondly, click on the "Contact Forms" option beneath the Contact tab. A new page will be opened in which you will see all the forms you have created so far. Click on the Edit button below the form title which is showing the error message: "1 configuration error detected."


Step 2: 
The edit page will be opened on which you can update your form settings. Navigate to the Mail tab.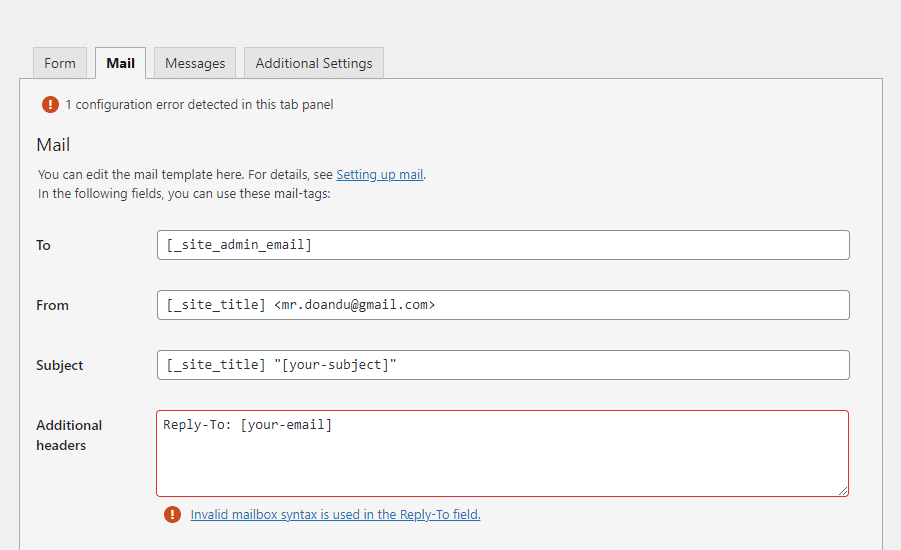 Step 3:
You will see that the Additional headers field is highlighted in red color and an error message is showing up below the field stating "Invalid mailbox syntax is used in the Reply-To field".

Step 4:
Lastly, you have to fix that error by removing the square brackets around the email address and writing your/company's full email address in place of "[your-email]".

Now, you will see that the error has been resolved and the Additional Headers field is no more in red.
Conclusion
We hope that you have learned thoroughly how to fix the Additional Headers error in the Contact Form 7 plugin of WordPress.
Let us know in the comments box below if you have any other queries. We will be happy to help you out!
You might be curious to know the best 10 WordPress SEO plugins that are trendy nowadays. Moreover, have a look at our most interesting article which is about: How to make money from a blog?
Also, don't miss to see the 5 best WordPress security plugins that can make your website secure from viruses and hackers.