How to make money from a blog is a question many people are asking, especially during the COVID-19 lockdown. After the coronavirus, the online world is changing rapidly. Lots of people get involved in creating their blogs to make money. Now a question may arise in your mind what is a blog? The answer is:
"A blog is a website that displays information related to anything. On a blog, you publish articles/posts on different topics such as health, beauty, education, fashion, IT, technology, science, business, food, community, etc."
A good example of a blog is BeBlogy.com which provides informative articles on IT and WordPress. If you want to explore our blog,  please visit our blog page.
Nowadays, new fields have been introduced. Many skills are replaced by new ones as technology grows faster than our imagination. With this high competition, there is one niche that will survive in the future, and that is data. Data is the main focal point for companies.
Your blog's content is no less valuable than gold, and the data has a considerable price and demand. If your blog gets ranked on Google then you can make good money from blogging. All major search engines need data. People need information and awareness through the content to be updated. So, it is the right moment to start a blog by writing, gaining visitors, and making money from it.
What are the requirements to start a WordPress blog?
There are four key steps to quickly create a blog.
Pick a blogging niche (topic).

Choose the best blog platform.

Get a domain and web hosting. 

Install the WordPress software.
How do I choose a blogging niche?
As a blogger, you can choose any niche for your blog. Pick any topic you are experienced in and have a passion for as your blog niche. You can write about technology, travel, makeup, fashion, or anything you like the most. It could be your personal or professional interests that cannot make you tired of yourself. In this way, you only feel happy and relieved about your blogging journey.
Choosing your Blogging Platform
For making money via a blog, you have to have a blog. The process of starting a blog may be overwhelming, but several steps can get you started—beginning with choosing your blogging platform and then configuring your blog.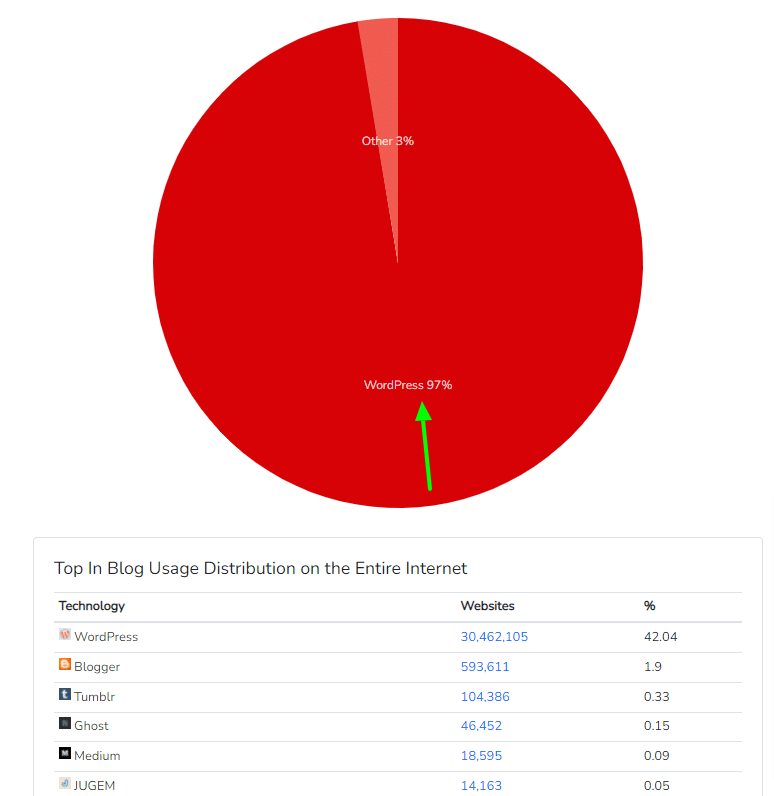 There's no doubt that WordPress is the most popular blogging platform for many bloggers, and I would give WordPress the top spot as well. My blog(BeBlogy) runs on WordPress too.
WordPress gives you the freedom to customize your blog UI and other features.​⁠Hence, we would recommend you to use WordPress as your blogging platform.
After choosing the blogging platform, you need to buy hosting and a domain name for your blog. You can buy them from Godaddy, Namecheap or any other service provider.
Why do Bloggers quit?
Once bloggers understand how tough blogging is, they stop because of their inability to find a perfect balance between content and audience. If you decide to quit blogging, stop complaining and instead find the power in your words. Consistency is the essential key to engaging your audience and getting more traffic.
Following are the factors to keep growing in the blogging journey:
To Create a Useful Content
You can engage your audience with quality content. When users find value in that content, they trust you as the authority on a given topic. Being accurate and authentic brings traffic to your blog and makes money. Therefore, your blog's content should not be of poor quality. A good writer should use grammatically correct English. It is better to create content that will change people's lives in one way or another.
Neil Patel's website, namely UberSuggest, is the best place to start if you want to find your potential reader's search on Google.
This website is a starting point for brainstorming keyword ideas for your blog. As you progress, you will come across numerous advanced tools such as Google Keyword Planner and others, but UberSuggest is pretty enough for now. This tool also provides a good understanding of the search volume, competition, and search difficulty for a specific keyword.
To get money from your blog, you have to provide great content. Growing your blog audience can be done in several ways, but your prime focus should be on the "focused reader". You can add significant value to your audience by providing them with blogs, podcasts, social media accounts, and webinars.
To find your target audience on Google or any other search engine, you have to use High Search volume Keywords, establish inbound and outbound links to your blog posts and maintain an external connection (backlinks) with your website. This procedure also helps in ranking your blog on the top page of search engines.
When you create a quality blog, people will visit it and use the content you create. Completing polls and asking your viewers questions on social media gives a sense of belonging to the brand. They will be more involved in the post and invite their friends to share their opinions.
The second approach is, you can easily install a newsletter plugin. When people give you their email addresses, they believe in you and want to hear from you.
How to Monetize your Blog for Earning?
Monetization is the foundation of making money from your blogging business. You need to continually work on your blog and experiment with different strategies to keep your readers curious about more content.
Several websites provide the most outstanding CPM advertising for bloggers, but my personal favourite is Google Adsense. Google Adsense is an affiliate programme of Google. You have to create an account on Google Adsense and approve your website/blog there. Once your website gets approved by Google Adsense, you can place ads on your website pages. These ads will be provided by Google Adsense. When people click on the ads shown on your blog/website, you will get paid by Google Adsense. You may monetize your blog by receiving many sponsored blog requests. These sponsorship opportunities are pretty profitable and might be a significant source of income.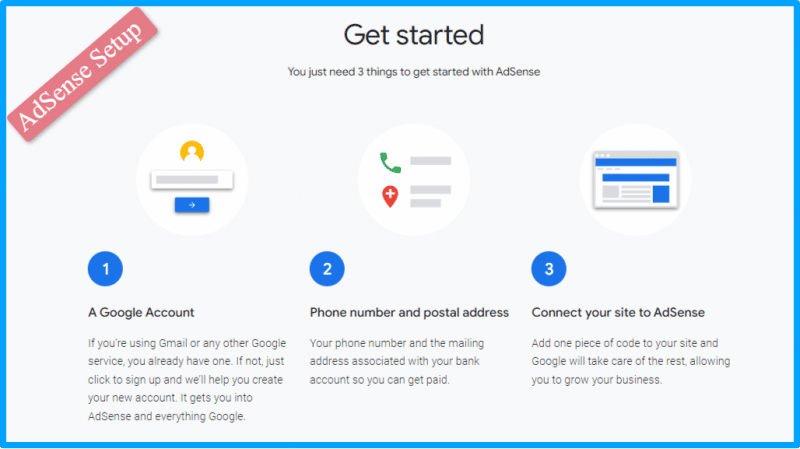 You can also earn through Affiliate links which are provided by many hosting platforms, E-Commerce platforms, domain providers, etc. The procedure is quite simple. Firstly, you have to search for those websites/platforms on Google that provide affiliate programs. Secondly, when you open those websites, you will find an option for becoming an Affiliate in the header or footer menu of the website.
For example, if you visit Hostgator which is a hosting company website, scroll down to the bottom of the page and you will see the option for affiliates in the footer.

Another example is GoDaddy which is a domain and hosting provider. If you want to become an affiliate there, just navigate to the bottom section of the page known as the footer. You will find an option for an affiliate program in the footer of the website.

In the next step, click on the affiliates option and create an affiliate account for receiving commission payments. Once you logged in to your account, you will find an affiliate link inside the dashboard. Lastly, just copy that link and paste it into your blog/website content. When someone buys a product through your affiliate link, you will get a fair commission. Some websites give 20% commission and some give 30% or more than 30% commission.
So, this is how you can earn money through affiliate marketing.
Conclusion
We hope you have learned about "How to make money from a blog" in detail. It all begins with your desire. You will be successful if you complete the paperwork and include your expertise and hobbies in your postings. If you want to grow more then you have to post daily or at least after a day or two. With a bit of extra thought into each blog article, you can genuinely engage your readers.
If you want to build a WordPress website, then make sure to read how much it costs to build a website using WordPress?
To improve your website loading speed, you can read our in-depth guide on website speed optimization.