Gone is the time when You used to develop websites by coding hard day and night. At present, the drag and drop features of Elementor are there to help you to make a website with ease.
Whatever thing you want to do on your website you can easily do it just by making some changes to the options without any coding.
The one thing that made it happen is the WordPress page builder, and Elementor is one of them. Elementor is one of the most popular WordPress page builders, with over 3 million active users. You can buy Elementor Pro from the official website of Elementor.
The huge amount of ready-made templates, webpages, and designs accessible for users to create their own websites is one of the main reasons for its success.
Due to the enormous number of Elementor free templates available, creating your own WordPress website is easier than you might imagine, regardless of your technical ability.
You're done once you've imported the template, edited the text, and replaced the visuals. Your website will go live within several hours.
But, due to having too many amazing Elementor templates, a lot of you wonder which template is the best to go after.
For that reason, We are going to mention some of the best Elementor templates that you can give a shot at. Kindly read this article through to the end to get the most out of it.
Let us go down to the point without further ado.
The Best Elementor Themes And Templates
I know what you're thinking; you must be thinking that why the heck have I started telling you about the themes instead of Elementor templates.
But let me tell you, the templates don't come all by themselves; they usually come with different types of themes.
For that reason, to go through the best WordPress Elementor templates, we'll have to read about the themes that include them.
Hopefully, you have got our point. Now, we are going to tell you about some of the finest WordPress themes along with Elementor templates that you can choose from.
Atmosphere Pro
GeneratePress
Essence Pro
Potenza
Button Interactive
Phlox
Hello
Astra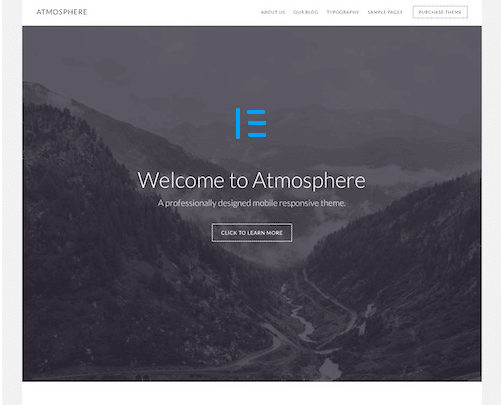 The top Elementor WordPress theme that we have is named Atmosphere pro which comes with the WordPress Elementor page builder.
Atmosphere Pro is a WordPress theme that is both elegant and useful. It's completely compliant with the Elementor drag-and-drop website builder.
Also, the theme has a lot of Free Elementor Templates that you can use to make your website more attractive.
It's equipped with a configurable homepage that allows you to post content and photographs quickly.
A configurable header, theme settings panel, and unique page templates are among the other essential features. To develop an online store, this theme integrates with WooCommerce. This is why it's also called Elementor Woocommerce theme.
The theme has a lot of amazing WordPress Elementor templates that you can make use of on your website.
The free templates for Elementor are responsive and can serve you for years. Since the number of templates is more, you can choose according to the business you're doing or whatever you like.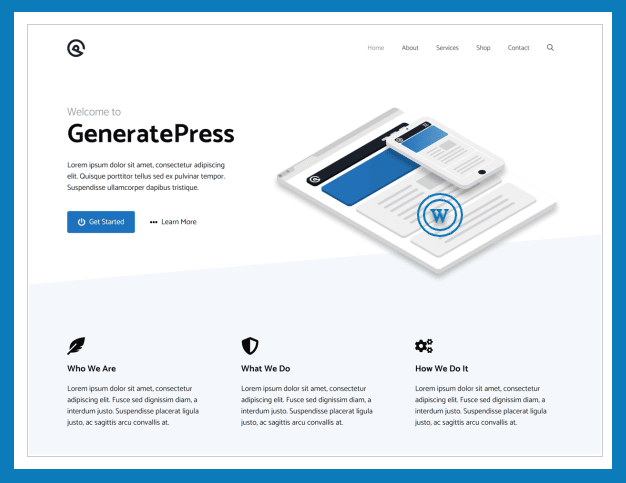 Who doesn't know about the GeneratePress WordPress theme that is one of the best WordPress themes out there? The best thing about this theme is that it's specially designed to use with WordPress Elementor.
Yes, you heard that right. Since the Theme is for Elementor, it included a lot of incredible WordPress free Elementor templates for your website to stand out among others. The templates are responsive and attention-grabbing.
You may use Elementor to customize any page on your website. With the help of Elementor, you can customize the colours, typography, background, and other components. GeneratePress is SEO-friendly, allowing you to get more visitors from search engines.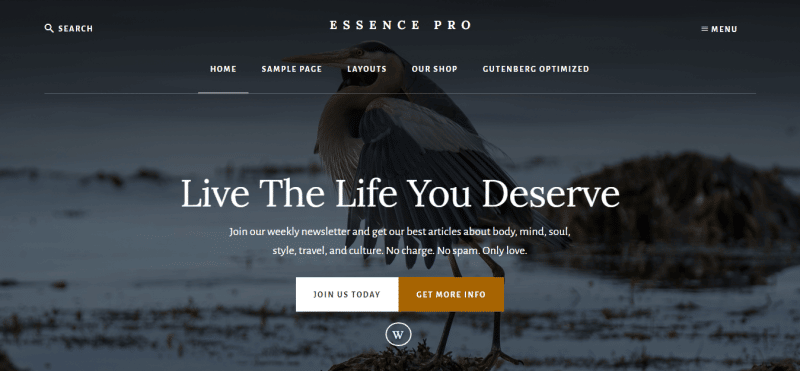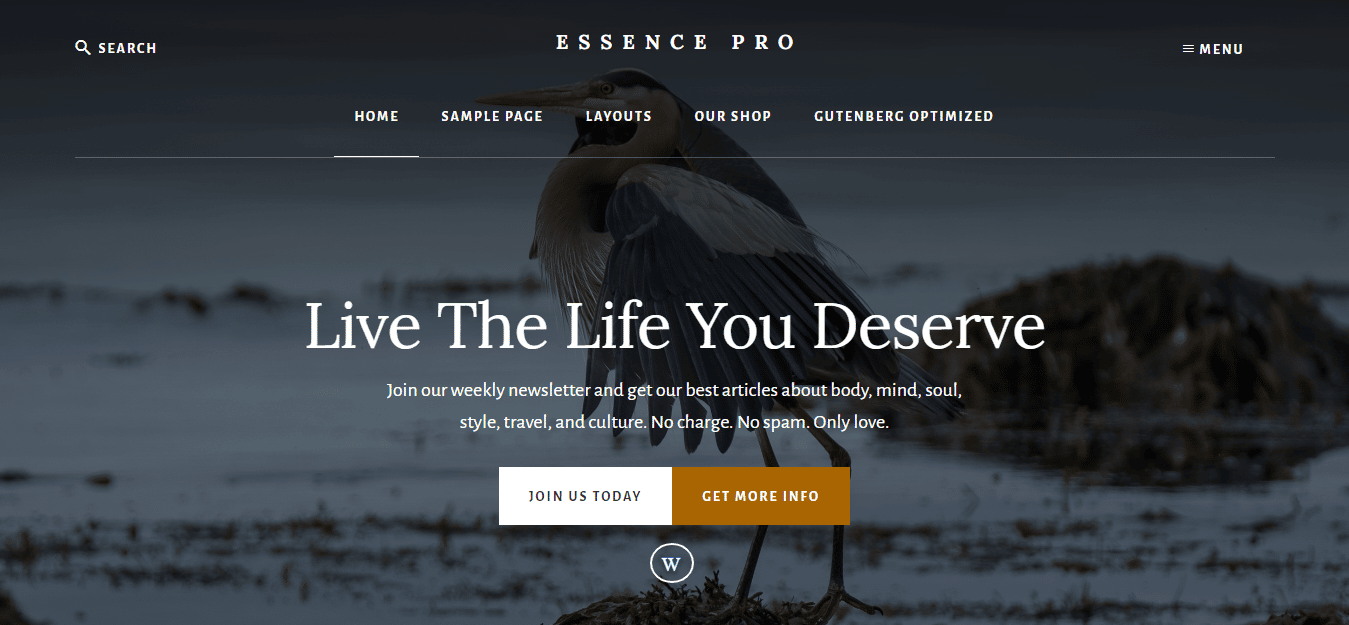 Here is another great theme for people who want to use the WordPress Elementor page builder.
The Essence Pro theme includes the elements along with beautiful responsive templates that you can use however you want on your website. It's based on the Genesis framework, which ensures that it runs smoothly.
There are custom widgets, page templates, a custom header, and several sidebars. Essence Pro can be fully customized with the Elementor page builder and the WordPress live customizer.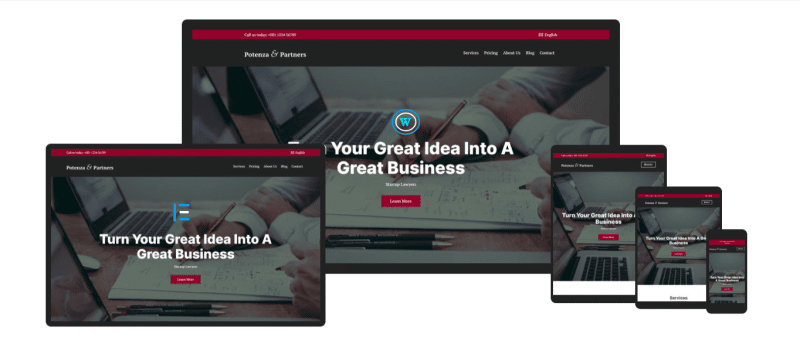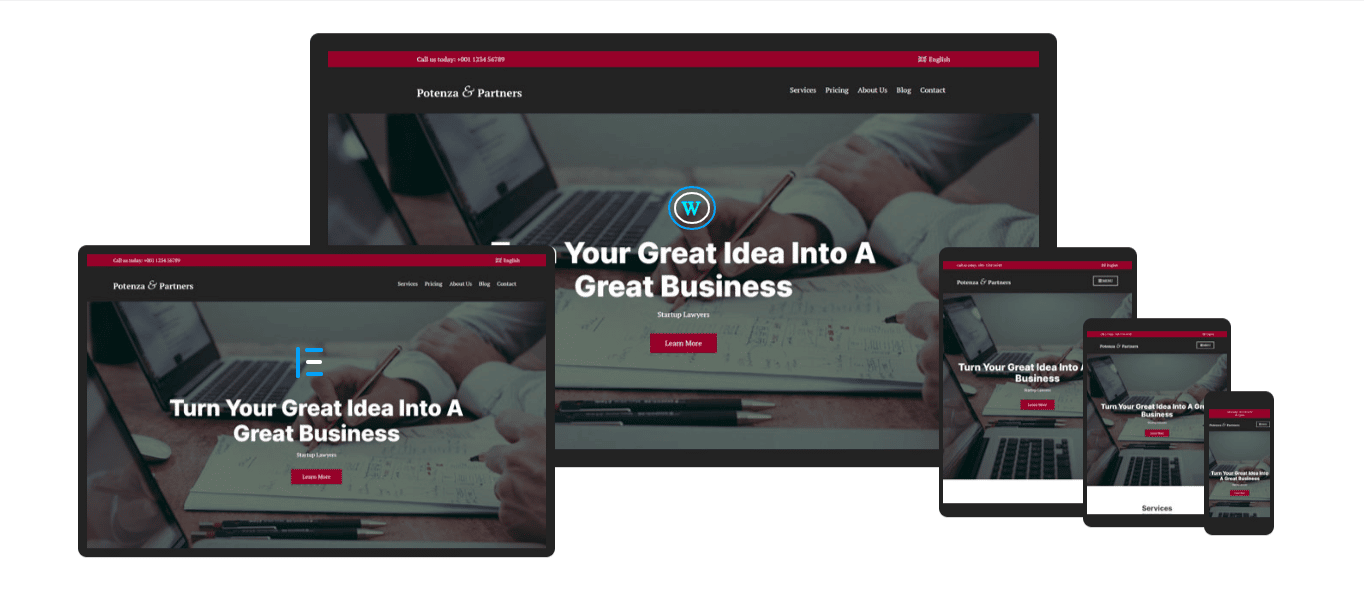 Another best theme for Elementor lovers is Potenza. It is a solitary WordPress theme designed for Elementor and other drag-and-drop website builders.
It has a widgetized homepage and several column layout possibilities, making it simple to design any style of the website.
Potenza has custom backgrounds, animations, parallax scrolling, and a picture slider.
It's simple to use and rigged up. It only takes a few minutes to get used to it. The most important thing is that it's compatible with the Elementor and has got a lot of amazing Elementor blog templates that will give your website a new look. Elementor allows you to personalize those blog templates in any way you wish.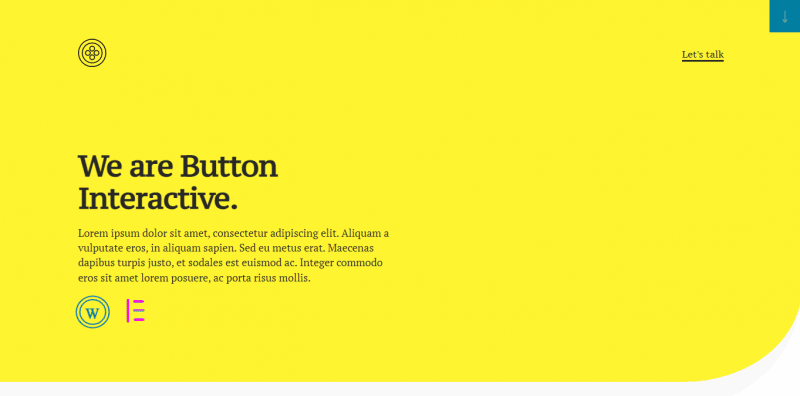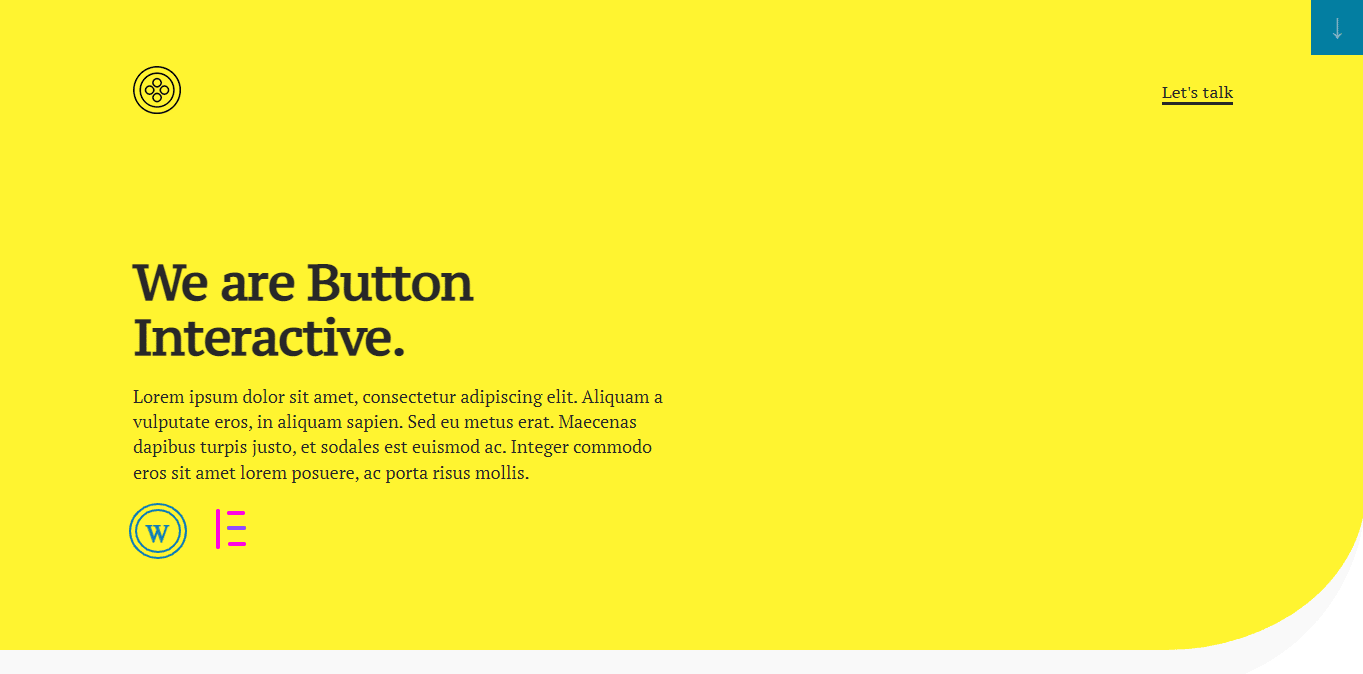 Whoever named it had to be a live example of the world's most imaginative person because just look at the name, and how it matches the qualities of the theme.
Button Interactive is a responsive theme that is compatible with Elementor, a page builder with a lot of templates.
Button Interactive theme provides a basic Elementor template for WordPress. It features vibrant colours and clean writing. It also includes Elementor Landing page templates that help to create custom layouts as well.
Image galleries, testimonials, team members, and a footer are all available below the header area. The templates of this theme are simple to edit and may also expand with Elementor plugins.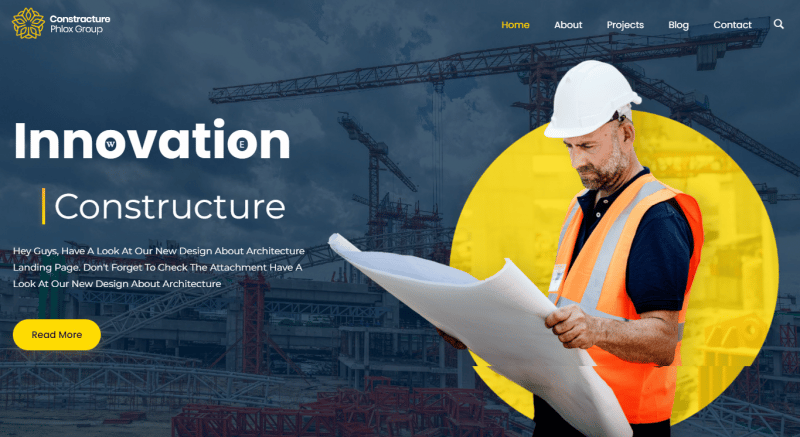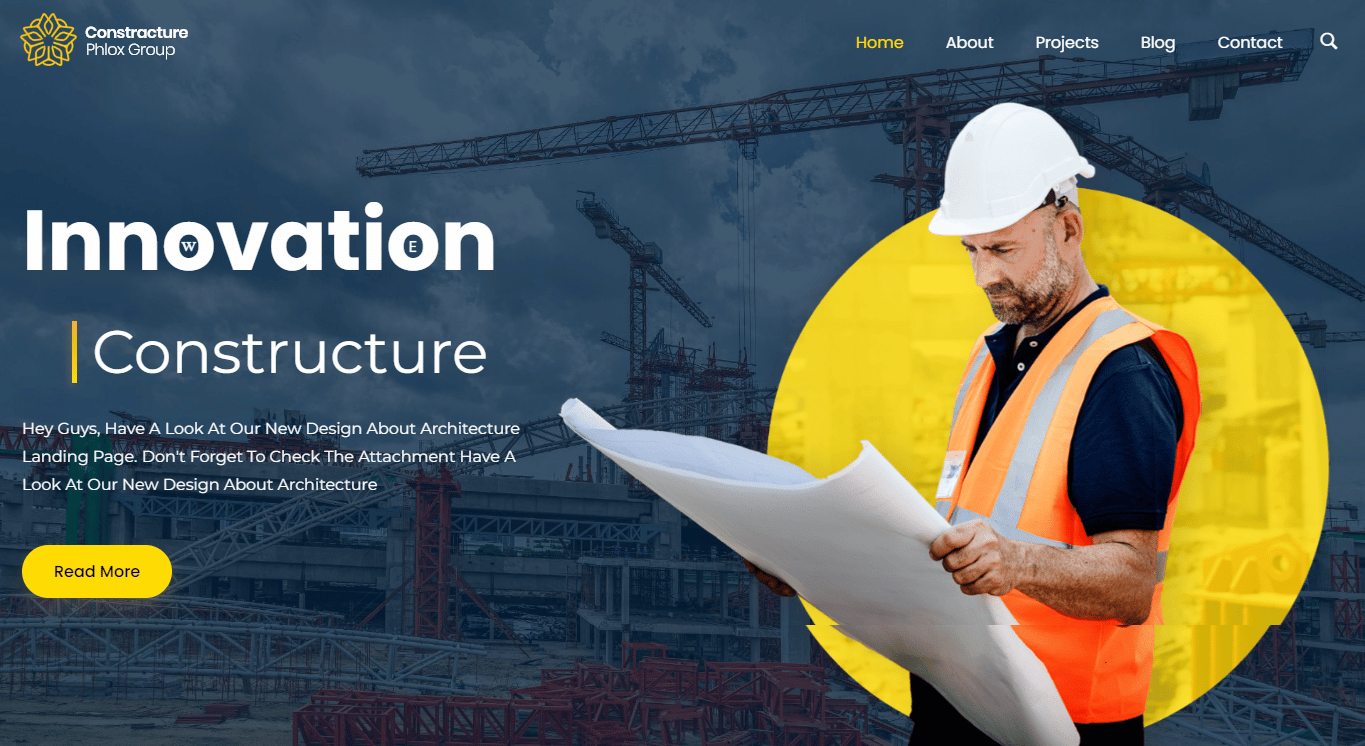 Phlox is an adorable WordPress theme that comes with Elementor built in it. The Elementor page builder offers a multitude of responsive templates that you can utilize simply by dragging and dropping.
Since they're customizable, you can easily style them however you want. Not only that, the Phlox is one of the free Elementor themes. It includes dozens of styles and templates for building websites in any business field.
So, if you're on a low budget and want a WordPress theme that supports the Elementor page builder as well, then no other theme can be more recommendable than Phlox. Go for it.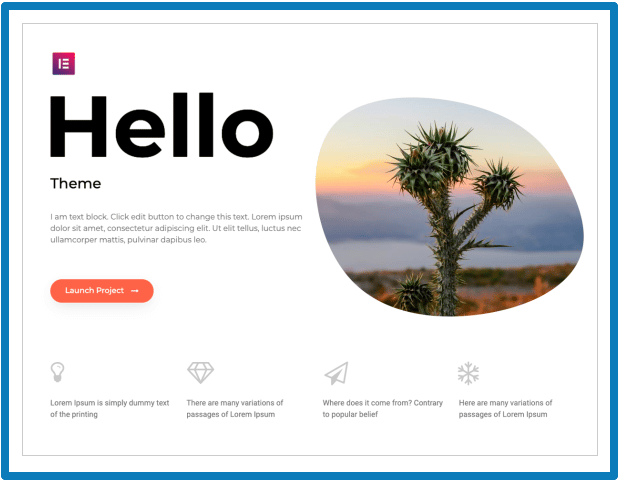 As amazing as the name sounds, as impressive as this WordPress theme is. Again just like the above-mentioned themes, it's also compatible with WordPress Elementor page builder.
In the Hello theme, the Elementor comes with a lot of pre-designed templates that you can use however you want.
Not only that, Alec is a beautiful WordPress Elementor template for creating bespoke landing pages for your band or music website.
It comes with a full-screen background image that you can customize using the Elementor drag-and-drop page builder.
You can add your material, image gallery, and future events in the sections below the header. You can also use a custom background when embedding a video.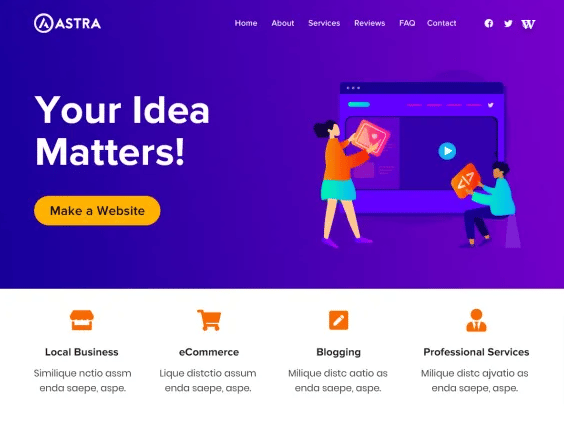 The Astra theme doesn't need any introduction as it's world-famous. Every WordPress user has a clue about it. Astra is one of those WordPress themes that are fully compatible with Elementor.
Therefore, you get the Astra templates for Elementor with this theme. The templates are fully responsive and can easily be set up on your site. You just need to import one of the Elementor templates and your site will be ready to rock on Google.
Conclusion
Elementor is a page builder that makes it easy for you to customize your website without coding. It usually comes with templates that you can apply on your site and customize them using the drag and drop feature. All you have to do is drag and drop the desired elements/widgets on your page wherever you want.
Wrapping it up, above is the list of Elementor templates free and lightweight that you can go after. If you have any confusion, just put it down and we'll be there to help you out.
You can read a detailed review of Elementor on our article: Elementor- the best page builder in WordPress.
If you want to purchase Elementor Pro, then visit here to buy the premium version of Elementor.