If you're one of those people who wants to buy the Avada theme, then this article is your way to go as we're going to review the Avada WordPress theme in this piece of writing.
When it comes to naming the best-selling themes in the world, the name Avada always comes to mind first.
Why? because since the time it was brought into the marketplace, it has been sold more than 50,000 times, which is insane.
This is why it's called one of the most sold and most popular WordPress themes in the world of WordPress. The Avada theme is used by more than 600,000 users throughout the globe. Still, there are a lot of people like you who want to get their eyes on it but don't know whether it's worth going after or not.
For that reason, here we're going to review the Avada WordPress theme so you can decide whether or not you should buy this theme for your website.
To learn everything better, it's crucial for you to go through this detailed Avada theme review till the end, so you don't end up missing something very important.
Let's start an in-depth review Avada theme.
About Avada WordPress Theme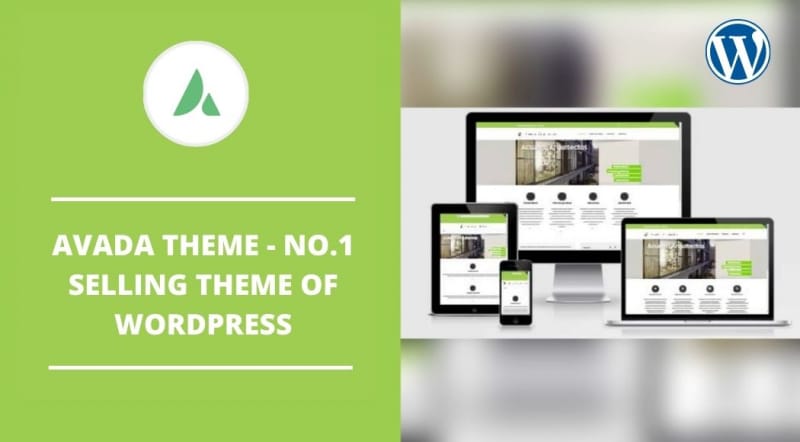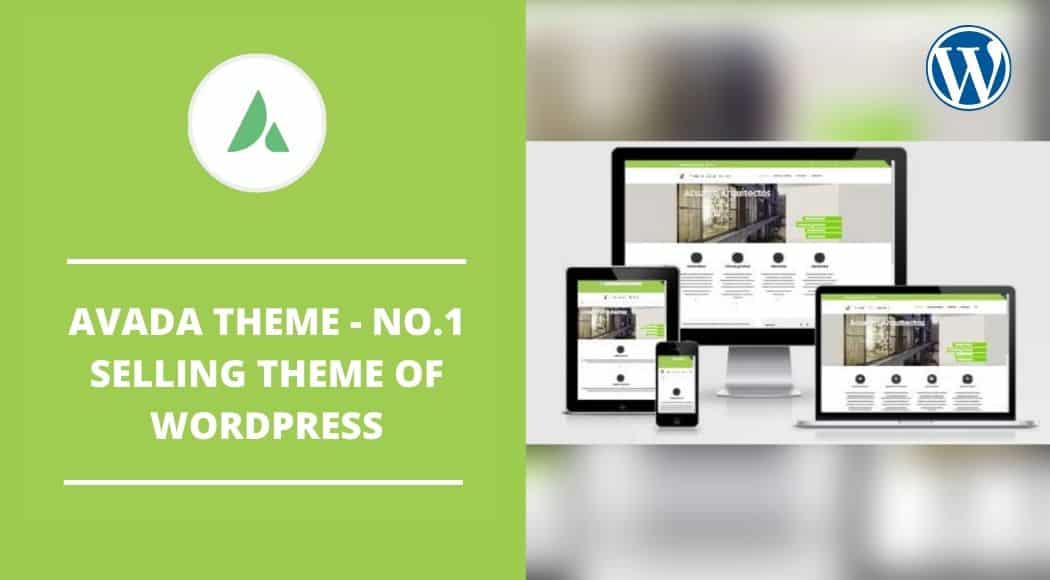 As stated earlier, the Avada theme is the most popular theme in the WordPress marketplace.
Its creators have created a versatile theme packed with features, prebuilt layouts, customization options, and even third-party plugin integration.
If you're searching for a versatile solution that can be customized to create a variety of completely functional websites, this is it. It's a WordPress theme that you can use to create nearly any type of website.
Avada is also used to create an online portfolio, an e-commerce store, a gallery site, and much more.
The Avada Core and Avada Builder are two required plugins that are included in the Avada website builder. Additionally, some premium plugins and example sites are included in the $60 package.
The theme is more than a treasure for people like advanced designers and developers because it has many configuration options, drag & drop elements and prebuilt templates for building responsive, beautiful and SEO-Friendly websites. The theme has an Avada slider as well.
Features of the Avada Theme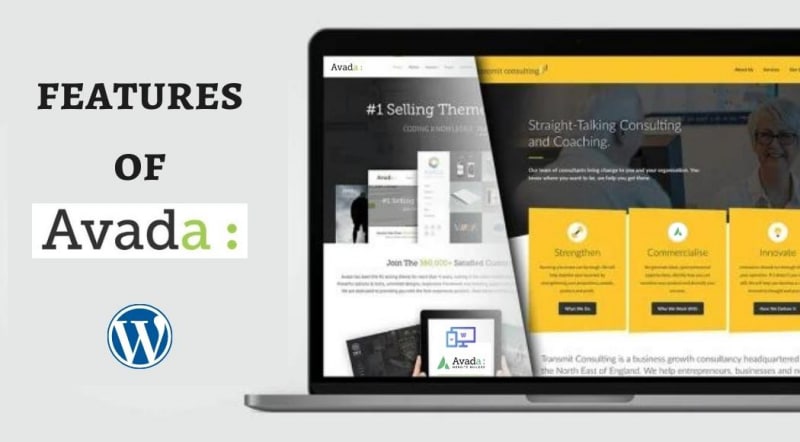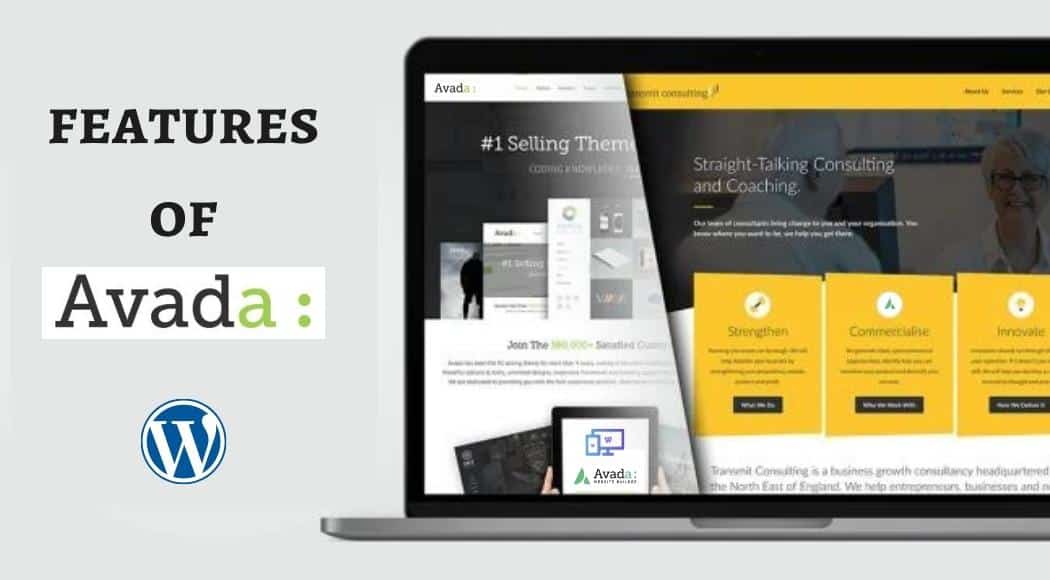 The reason why the Avada WordPress theme is so popular is that it's equipped with a lot of amazing features that never fail to win the hearts of millions of folks around the world.
The best part is that the theme is getting more and more features over time. By enhancing WordPress's core features to suit nearly any scenario, the designers have built an outstanding product that is genuinely multifunctional.
We will mention all of the features of the Avada theme so you can have a look at what you'll get in the theme.
Although it has more features than one might think, as they've constantly been increasing with the passage of time. But, the features that are worth looking at we're going to mention below.
ACF Pro, Slider Revolution, ConvertPlus, LayerSlider, and other high-performance plugins are available in the Avada theme.

It's completely responsive for mobile, tablet, and the pc.

It has a separate tool for building personalized pages with a large number of options.

The page builder of the Avada theme is very easy to use.

Galleries of diverse styles that are simple to add.

The left-hand side of the page has navigation.

Colours and pictures for each column, article, and page can be customized.

As the user scrolls, background pictures might be blurred and fade in and out.

The theme provides overlay and parallax options for background images as well.

The option to set the background transparency of headers with different widths.

It comes with a page builder equipped with a drag and drops feature that helps you to set up the theme however you want. Also, it has a lot of Avada blog layouts through which you can customize your blog further.

Avada provides an increasing amount of pre-made websites and page templates.

Through the Avada Studio feature of the Avada theme, you can add a variety of pre-built sections to your website. For example, Contact section, Portfolio, Checkout, Blog, Coming Soon Section, About, Services, Cart, etc. You can add these content blocks anywhere on your Avada website.

Avada theme provides a parallax option for the website Footer.

It also provides beautiful section separators to make your design look eye-catchy.

It's compatible with the plugins like the BbPress, The Events Calendar and HubSpot.

It supports the Woocommerce plugin as well.

Elementor page builder is also compatible with the Avada theme.

It includes an Avada shop template that you can use to showcase your products.

The Avada theme has its own page builder which is known as Avada Fusion Builder / Avada Builder.

The theme has a beautiful pre-built demo for Construction websites called Avada Construction which is great for all beginner marketers.

There is a detailed documentation of the Avada theme on the official site of Avada Theme Fusion.

Moreover, the theme has also WordPress speed optimization options which you can configure in the Performance tab of Avada options.
So, these are among the fantastic features that the Avada theme has to offer. They're not all, though; you can explore them and dig as deep into them as you want. To find out more about the features, visit the official website of Avada.
For now, we will unfold 5 of the features that need detailed explanation:
1)

Avada Pre-made Websites and Page Templates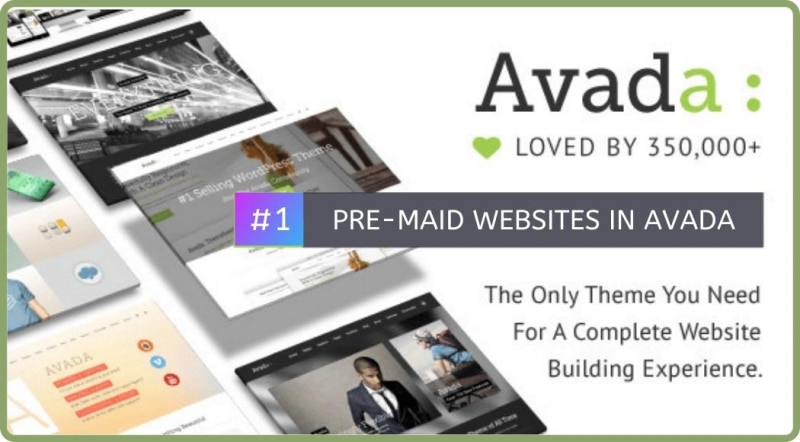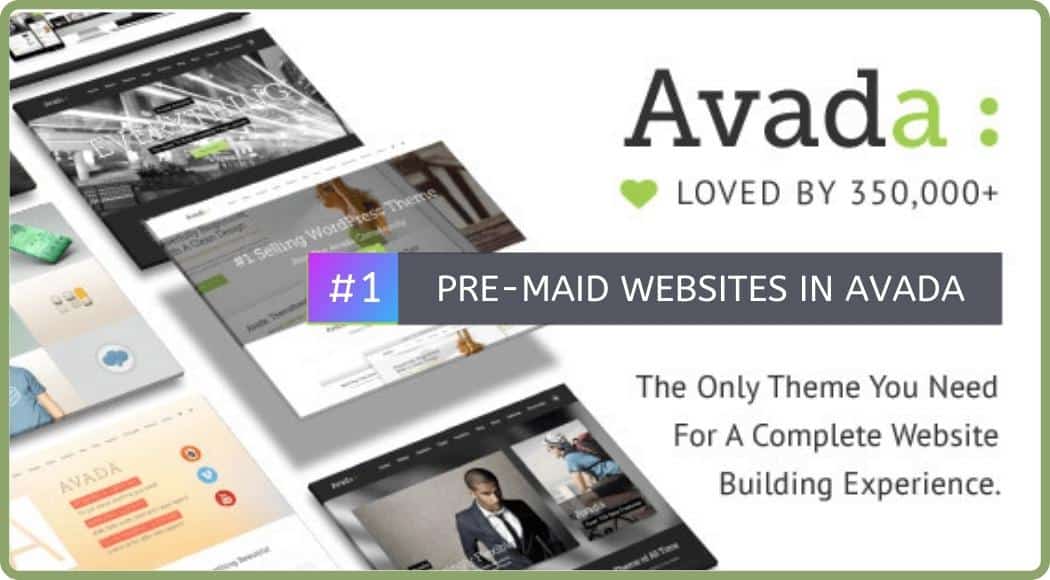 Due to having a wide variety of pre-designed Avada templates, Avada has become the best on the plate.
When you're using the Avada theme for your website, you'll have an edge over other sites as the theme will give you countless templates to make your website stand out among others.
Users can create nearly any design with the Avada template's simple yet effective choice panel, which eliminates the need for different other themes.
Some popular prebuilt websites of Avada WordPress theme are Avada Hotel website, Classic website, SEO website, Driving website, Sports website, Health website, a Technology website, Wedding website, Electrition website, Movers website, Fashion website, etc.
Moreover, Avada also provides an awesome feature of Avada Studio that allows you to import professionally designed Avada landing page templates anywhere on your site.
2)

Avada Responsive for, Tablet, Mobile, and Computer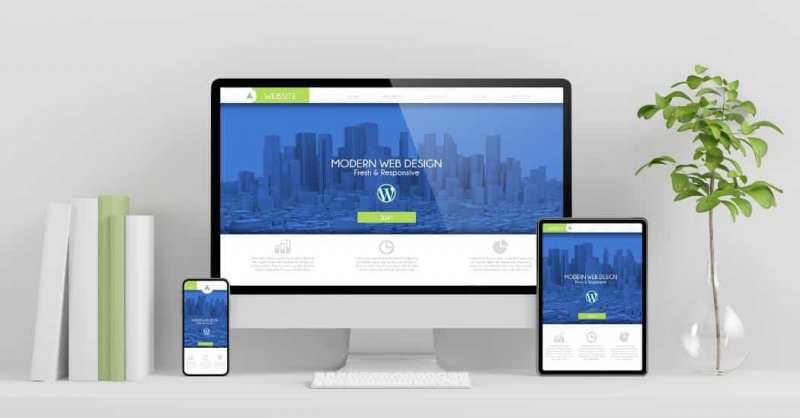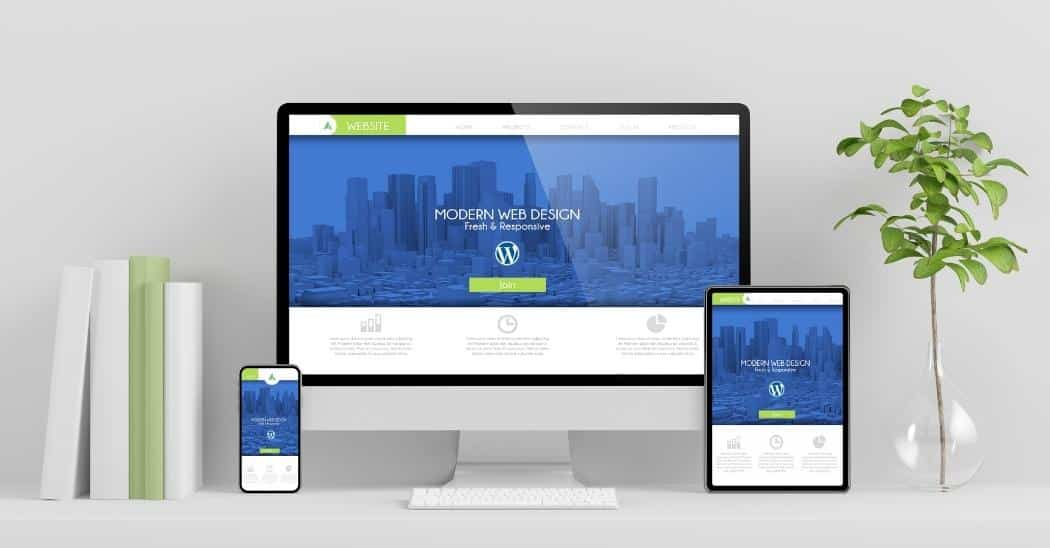 The responsiveness of a theme plays a vital role in getting the site ranked on the first page of Google.
Luckily, the Avada theme is completely responsive for your phone, tablet, or even computer.
The theme will adapt to the screen or device on which it is being viewed. The containers and columns structure inside the Avada builder allows for the building of mobile-friendly websites.
The Avada theme also lets you play with box and container widths without disrupting the responsive layout.
3)

Avada Page Builder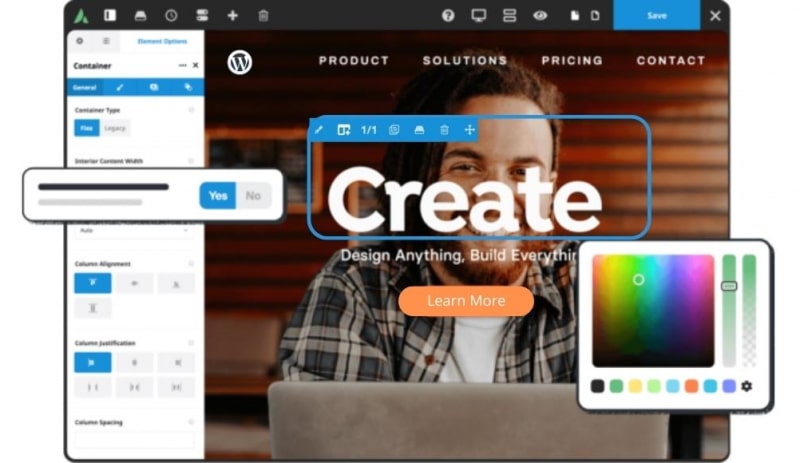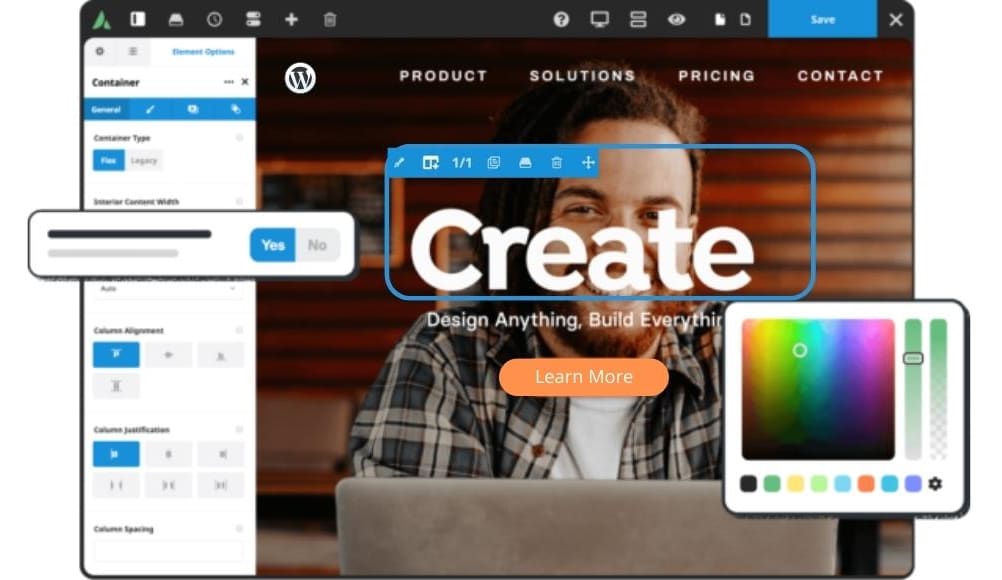 For that reason, being a leading WordPress theme, Avada comes with its own page builder too namely Avada Builder. In previous versions of Avada, this page builder was named Avada Fusion Builder.
Due to the drag and drop feature of the page builder, you can easily decorate the site, and remove and add elements as per your requirements.
4)

Compatible with WooCommerce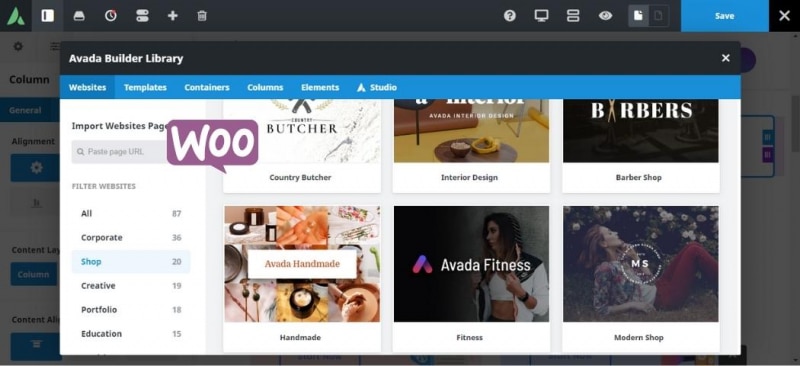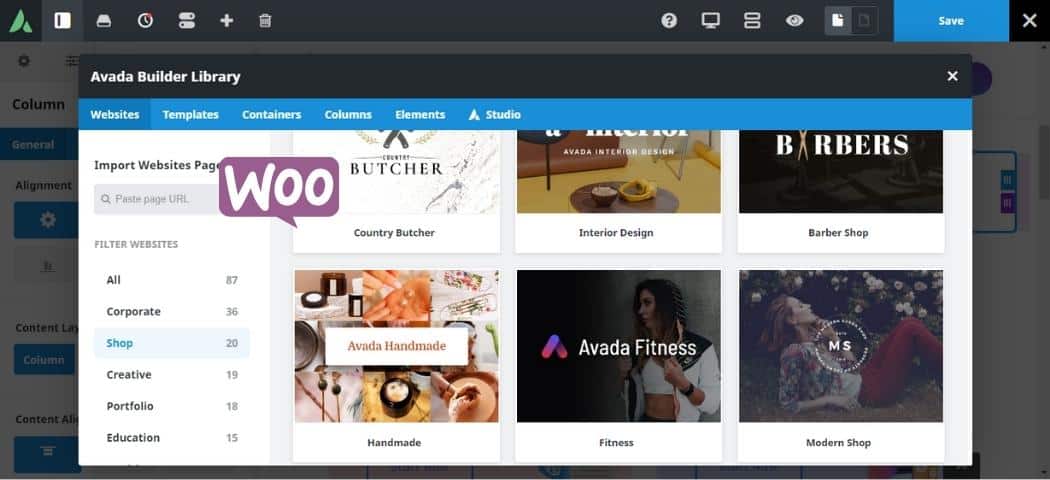 Most of you start your websites just to build an online store so that you can sell out your products. Isn't it?
For that reason, any theme that doesn't include Woocommerce support is not worth going after. But, support is always there for you in the Avada theme. 
Any online store owner will want to make their store have Avada Woocommerce support accessible 24 hours a day, seven days a week.
WooCommerce is the most common way to achieve this with WordPress. So, if you're willing to start an online store and want to buy this theme, then this theme will surely serve you well.
5)

Supports Plugins like BbPress, The Events Calendar & HubSpot
Many people use BbPress plugin because it makes it simple to construct an online forum for them. The Avada theme is compatible with BbPress plugin that allows users to create the forum they want. The BbPress plugin is completely free and includes numerous features.  You also personalize it, the look and feel of it.
Avada theme also supports "The Events Calendar" plugin which is used to display events on the website. The users can easily create and manage the events on their websites by using this amazing plugin. Moreover, Avada makes it flexible for you to style your events by providing custom designing options. The Events Calendar plugin comes free with the Avada theme. If you want more features, then its pro version is also available for $99 per year.
HubSpot is a free plugin which is also compatible with the Avada theme. This plugin is best for tracking and engaging your site visitors. It provides many remarkable features like live chat, free contact forms, email marketing, CRM and analytics for tracking the website visitors. It can be installed easily from Avada Plugins & Addons tab.
In addition, some other free and premium plugins are also included in the Avada installation package. You can install any of them by navigating to WordPress dashboard > Avada > Plugins & Addons.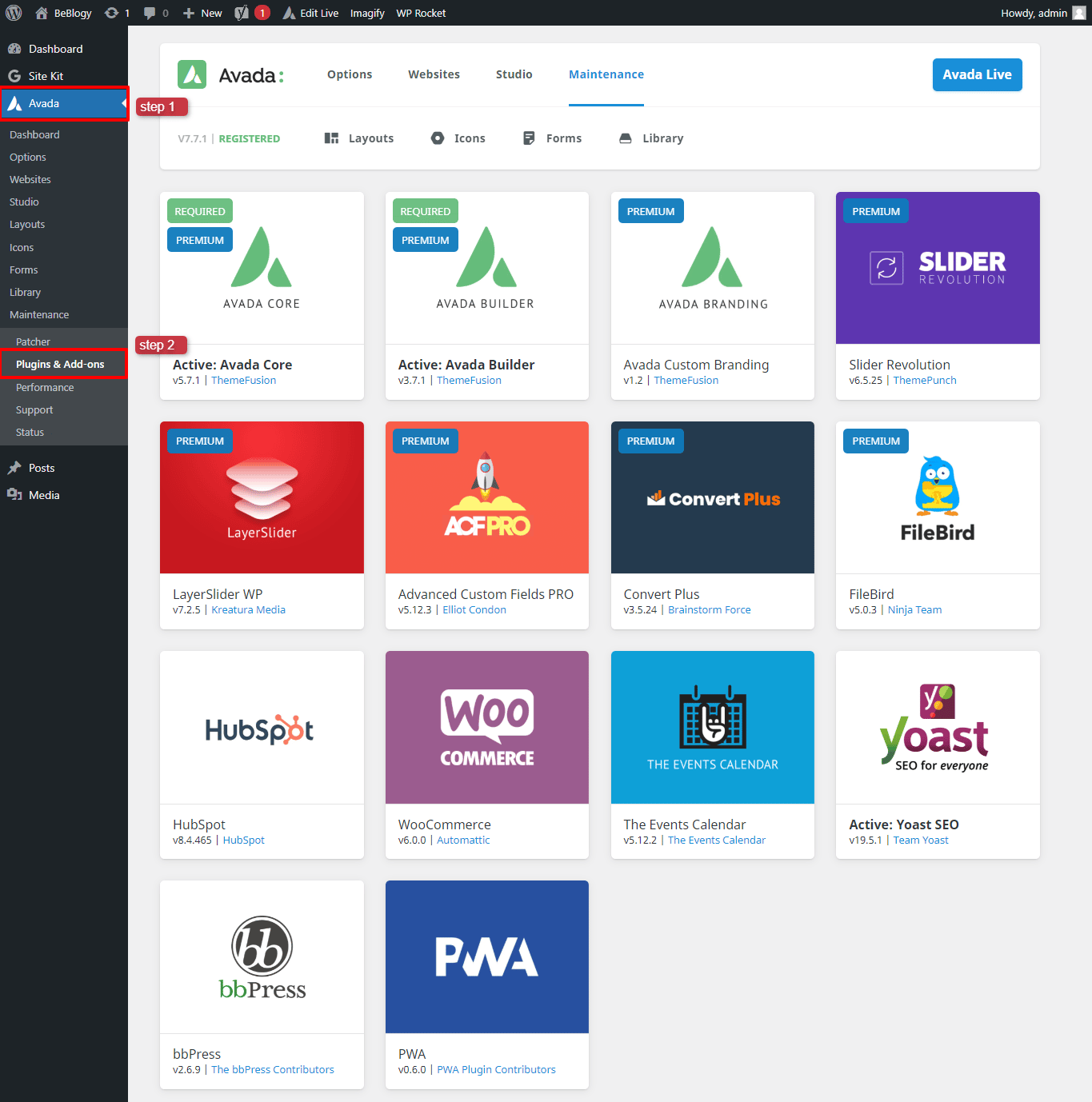 The Professional Demos of the Avada Theme
One of the best features of the Avada is its pre-built professional demos.
You can just preview any demo you want, and you'll have a complete idea of how your site will look in this template.
The demos are great to help you decide whether or not you should use any of the templates on your website.
Especially when you're a developer who creates websites for clients, the demos are like a treasure for you. It is because clients don't usually pay much attention to the templates they're choosing. They just randomly choose the template and then ask you to make their website with that template. When you create a site using that template and it doesn't look good, they start being mad at you even though it was the template that wasn't good, not your skills.
For that reason, thanks to demos, you can show the client a preview of the whole website, and then they can decide whether they like the look of the site or not.
You can preview and install any pre-built demo website by navigating to WordPress dashboard > Avada > Websites.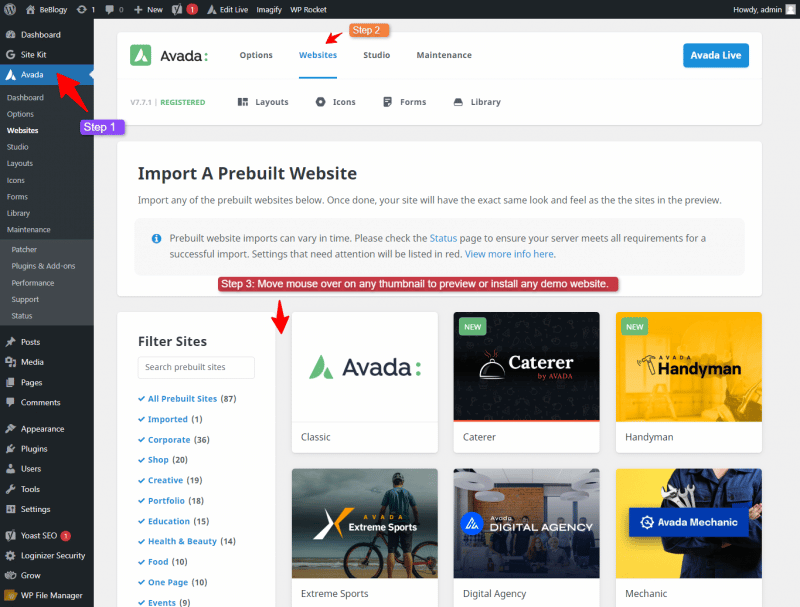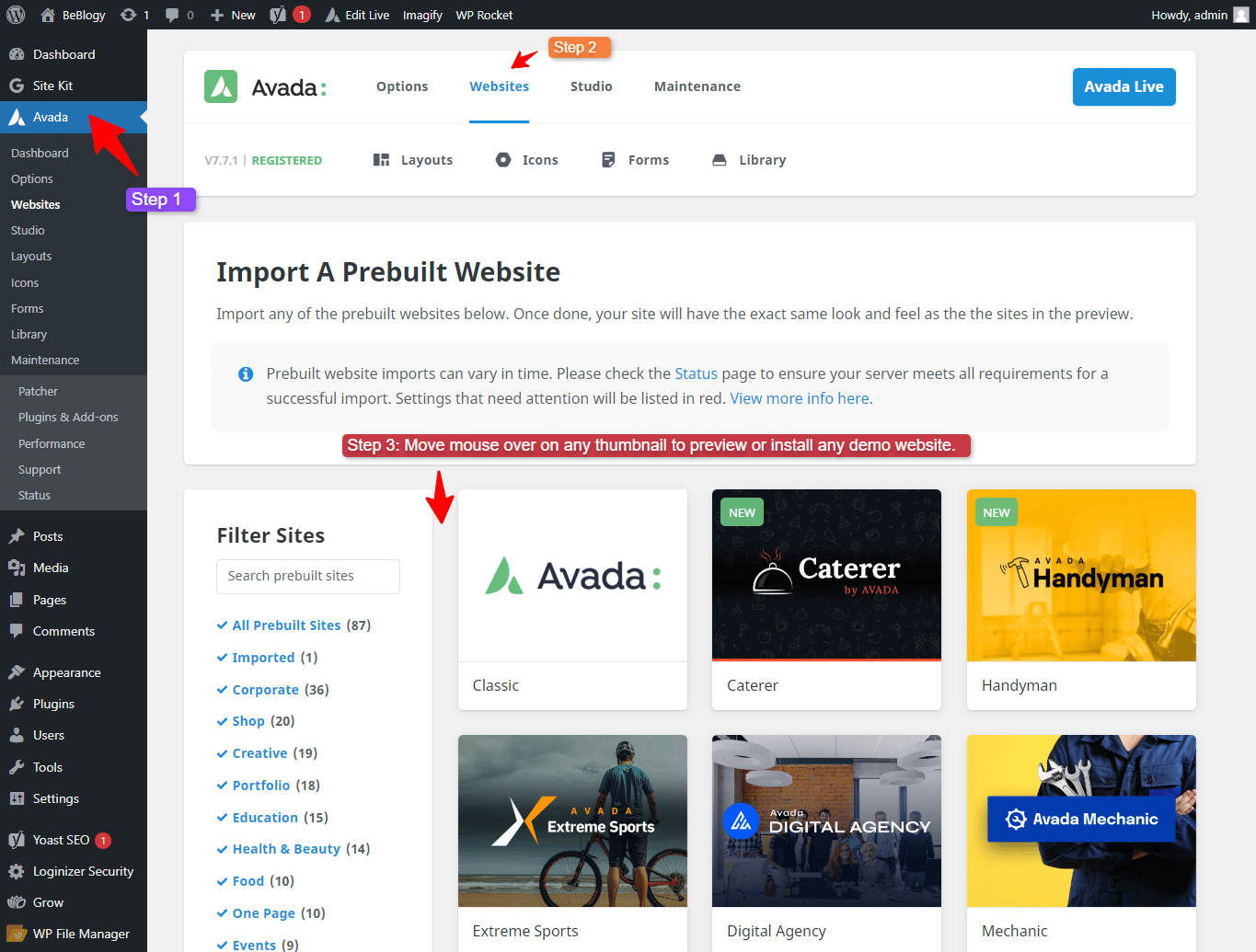 Conclusion
We hope that you have enjoyed an in-depth review of the Avada theme. The Avada theme is indeed worthy for your website if you can afford it. However, if you're a small website owner who doesn't have a deep pocket, you may consider buying the theme that you can afford.
But, for a big site that needs all these features that are mentioned above, this theme is surely a jackpot. Make sure, before you decide to buy it, you read the features a bit closer.
Hence, if you feel you really need them, buy the theme. If you feel you can work without them as well, then go for another cheap theme.
You may want to learn: How to install a WordPress theme? and How to install a WordPress plugin?
If you think we have missed any important thing in this Avada theme review, comment down below. We would be happy to add new features so that you can enjoy a more comprehensive review of Avada.
If you are facing a theme installation failed error due to an old PHP version, then you can fix this error by reading our helpful guide on how to resolve a theme installation error.