How much does it cost to build a WordPress website? The answer depends on your budget and what you want. We'll show you how to avoid overspending money while developing a new site.
WordPress websites can cost more depending on the features you want and how long it takes to build. However, most websites typically cost between $300 and $2000 to build.

Why WordPress?
WordPress is free to use. It is open-source software, so you can install it on any domain.
However, if WordPress is free, then how much does it cost to build a WordPress website?
The website cost will be based on the following aspects:
Hosting

Domain Name

Design

Plugins or Extensions
1.

Hosting
To set up a WordPress site on your own, you need a web hosting account. Hosting is online storage where your website files are saved. You must choose a host who provides you with everything you want at a reasonable price.
There are several types of web hosting services offered by different host providers:
Shared Hosting – The most basic hosting option is shared hosting. It is suitable for small businesses and websites because it's inexpensive and practical. In Shared hosting, you will get a cPanel for your website through which you can control and manage your website settings.
Virtual Private Server (VPS) Hosting – VPS (Virtual Private Server) hosting is an upgraded form of shared hosting. The idea is that one physical server is separated into many virtual servers. Each website gets its own virtual server, which means separate resources are allocated to each website. This will improve the website's performance.
Dedicated Hosting – For large businesses, having a dedicated server is incredibly useful. It is the most reliable and expensive hosting option. With a dedicated server, a business can have its own powerful server without sharing it with anyone else.
Cloud Hosting – If you're looking for a great hosting service, the cloud server is an excellent option. In fact, it's your best option because it allows you quickly and easily scale up your web services. Your site will not go down if you get more visitors than normal.
WordPress Hosting – With WordPress Hosting, you can make a website in WordPress. It has special features, like security checks and backups. WordPress Hosting is designed to meet the speed and security requirements of WordPress websites. Here are the top 5 best WordPress hosting platforms from where you can buy WordPress hosting for your website.
2.

Domain Name
The next step is to buy a domain name for your website. The domain is the address to your website, and people will type it in their browser to visit your site. To read more about a domain name and its types, please visit our detailed article on "What is a domain name and how do domain names work?"
When you want to buy a domain name, there are lots of different options. You can buy a domain name for your website from different platforms like NameCheap, BlueHost, NameSilo, etc. When you set up a domain name, you must select what you intend to use it for. Some website owners will use a .com like beblogy.com, but others might want to use a .net or another extension in their site domain name.
Many hosting platforms provide a free domain name in their hosting packages. In simple words, when you buy hosting, you will get a free domain name with it as well.
3.

Design
There are two ways to develop a WordPress website: Free or paid. If you want to design your website for free, then go for free themes and templates in WordPress. Free themes are plentiful and easy to use, but if you want something unique with more advanced features, you can pay for a premium theme or have one custom-built for you.
In conclusion, you can use free website templates with WordPress or you can purchase a premium theme or hire a designer for custom website design. Many WordPress themes provide built-in demo websites and free templates which you can import in just 1 click.
Have a look at 8 Elementor templates with the finest WordPress themes that can help you out in designing beautiful WordPress websites.
4.

Plugins or Extensions
The WordPress plugin market is a fast-growing industry. People are constantly searching for new ways to add different functionalities to their websites. In WordPress, the majority of the plugins are free. There is a variety of free and paid plugins available for adding the same functionality. Hence, you can choose wisely among them according to your budget and needs. Moreover, you can browse through all free plugins on the official website of WordPress.org.
Read our guide on "How to install a WordPress Plugin?"
What Factors Make Up the Cost of a Website?
The cost to build a WordPress website depends on the features you want in your website. Here are some features and their associated costs:
The number of pages: The more pages you need, the higher the cost if you hire someone to design the pages for you. A small business might have an average of 5-10 website pages, but a larger company might have upwards of 100 pages. If you are designing pages in WordPress by yourself, then there won't be any charges for that.

Custom functionality: If you want custom functionality for your WordPress site that requires coding effort, then that will increase the cost. It can be done by hiring a freelancer or approaching a WordPress development company like Codeable for more complex projects.

Hosting Packages: Hosting servers are online storage locations where people store their website files and data when they go live. For buying a hosting server, the starter package is about $3-$5 per month which goes up depending on how much space and bandwidth is needed for your website. Hosting is a monthly expense that can be included in your initial start-up costs or it can be a yearly expenditure.

SSL Certificate: The SSL certificate is a necessary asset for securing the customer's personal information when they make any purchase through your site or enter any sensitive data on your site. Hence, you need to add an SSL certificate to your website domain name for making your site secure. SSL certificates are cheap and affordable. Some websites provide free SSL certificates and some charge for them. You can buy SSL certificates from different platforms like NameCheap, Hostinger, FastComet, etc.
How to estimate your WordPress website budget?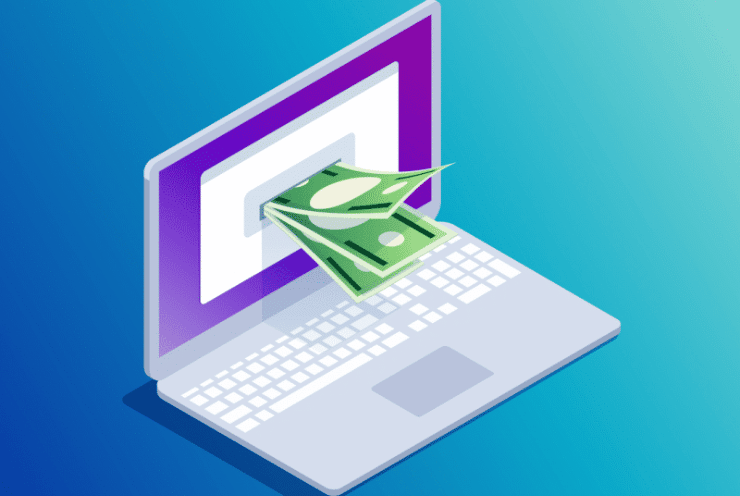 The cost to build a WordPress website depends on your needs and how much you're willing to spend. If you have refined/discrete requirements for your website, it will be easy to analyze and estimate the budget. Some websites might need more pages than others, or they could have e-commerce functionality that requires a more expensive hosting package. There are many things that influence the cost of a website, but it is difficult to give an exact number without taking into account those things.
If you want to create a simple blogging site or portfolio website, WordPress will do the trick for free. When possible, try not to add unnecessary features or design services because this will increase the total cost of your project. We would recommend you to brainstorm your ideas and gather all of your requirements before building your website. This will make your estimation much easier and more accurate. Let's discuss some of the website scales:
Building a Low Budget Website ($50 – $200 per year)
You can create a fully working WordPress website for less than $100. The following is a cost breakdown for a low-budget and high-quality WordPress website. To start building a website, you will need a domain name and site hosting. A domain name is generally $10-$15 per year, and web hosting is typically $4-$8 per month.

Building an Advanced Website with Paid Features ($500 – $1000 per year)
It is always better to start a small website and then add more features as your website grows. If you add more features to your website, then the cost will increase. To create a more effective website, it is better to use a combination of free and paid plugins and add-ons.

Building an E-Commerce Website ($300 – $2000 per year)
Building a WordPress eCommerce website can be expensive, but we'll show you how to avoid overspending. There are several eCommerce plugins for WordPress, but none is as robust or popular as WooCommerce. It's the most popular WordPress eCommerce plugin that allows you to build robust online stores to sell your products.

Building a Custom WordPress Site ($400 – $5000+)
When you hire a WordPress expert, they can develop a website that is unique and has special features. If you have a big company, you will probably choose this option. This option is often used by big companies with a lot of money. In case, you want to hire a backend theme or plugin developer, you'll have to pay more. Long story short, the cost of a website depends directly on your requirements and the tools that are used to fulfill those requirements. A custom WordPress theme development can cost you $1000 or more. More complex WordPress sites can cost up to $10000 or more.
How do save money by not paying too much?

You can start a website for free using a free website builder. As you get more visitors, you can pay for premium features like a premium website theme and business email.
Here are some of the tips:
When you want to buy a tool or a plugin, it's better to buy its starter package initially. Later you can buy a premium package if that suits you.

Some plugins have the same features as other plugins. In simple words, sometimes a plugin may have an addon that has the same features as another plugin. Hence, check the features of a plugin before you buy it.

When you buy a WordPress theme or plugin, watch for coupons and discounts.
Conclusion
In this article, we have discussed in detail "How Much Does It Cost to Build a WordPress Website?" The answer to that question depends on your goals for the project.
A website is an investment in your business's success. Make sure you know what you're getting into.
Your WordPress website budget will depend on a number of factors, including the amount of time you want to spend on the project, the complexity of the project, and your skills and experience in web development.
The average WordPress website cost can vary from under $2,00 to over $1,000, depending on the tools, resources, and technologies you want to use for your website.
We hope now everything is clear to you. In case of any queries, comment down below.
You may want to read one of our most exciting articles "How to earn money from a blogging site?"